Descargar la ilustración para diseño gráfico en formato JPG. Ilustraciones libres de derechos de autor. Creaciones de Cristina Alejos
Un pincel en primer plano y algunos otros pinceles borrosos en el fondo configuran esta ilustración. El fondo blanco resalta los pocos colores que marcan los pinceles. Un dibujo creado a partir de una fotografía, también añadida en el material de libre uso.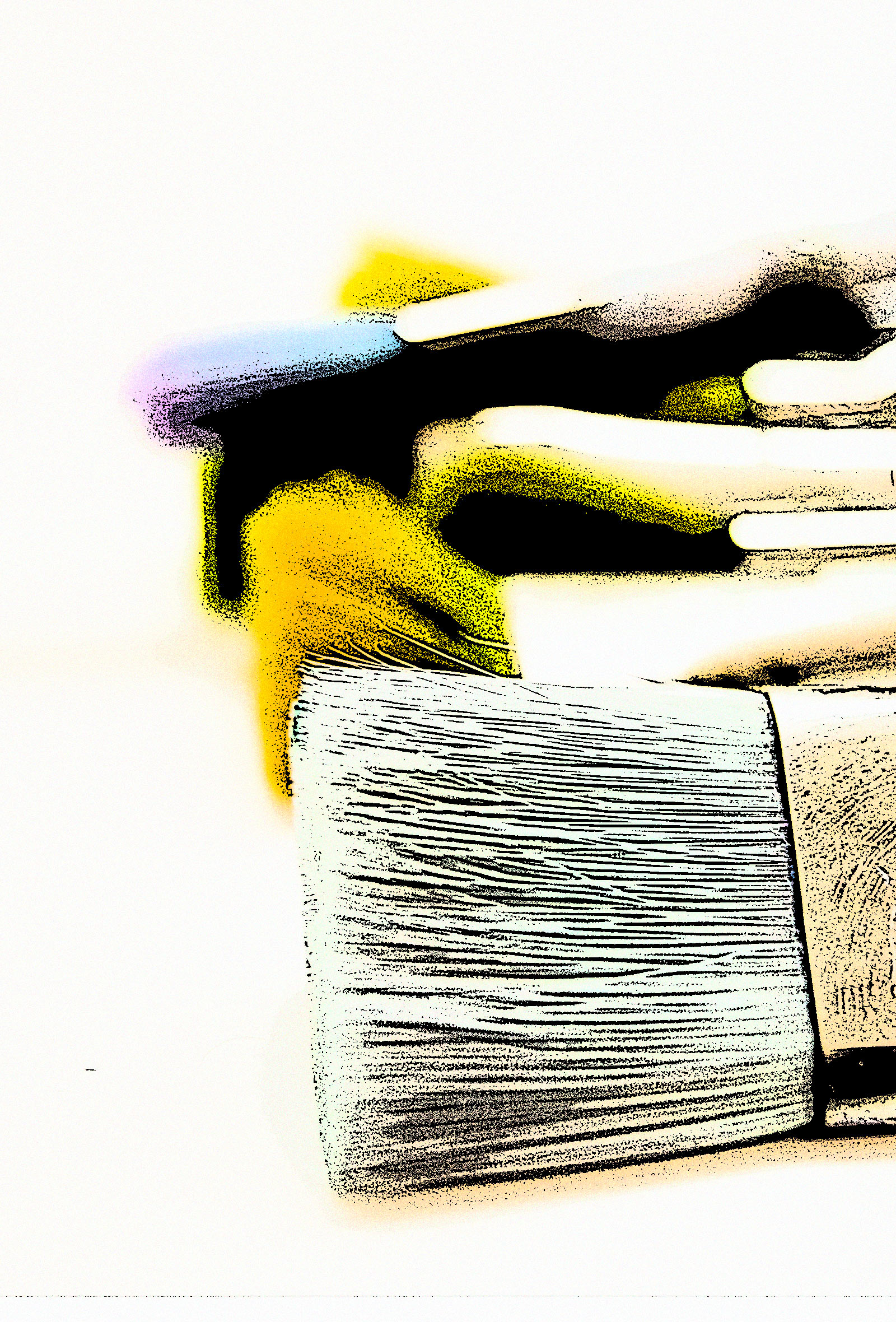 Ilustración de unos pinceles para pintar
English info – Free illustrations
Brushes to paint
A brush in the front and some other fuzzy brushes in the background. The white background highlights the few colors in the brushes. A drawing created from a photo.
Français info – Artwork gratuit
Brosses pour la peinture
Une brosse dans le premier plan et d'autres brosses floues en arrière-plan. Le fond blanc met en évidence les couleurs au brosses. Un dessin créé à partir d'une photo.