Dibujo en tinta china con el paisaje valenciano de personas que plantan el arroz
Este dibujo lo realicé en Diciembre de 2012. Es una ilustración con tinta china de unos hombres plantando arroz en la Albufera de Valencia, España. Dibujo con tintas negras sobre papel blanco. Cuatro figuras de campesinos dibujadas en el paisaje valenciano.
Descarga la ilustración para diseño gráfico en formato JPG. Ilustraciones libres de derechos de autor. Creaciones de Cristina Alejos.
Plantación del arroz en Valencia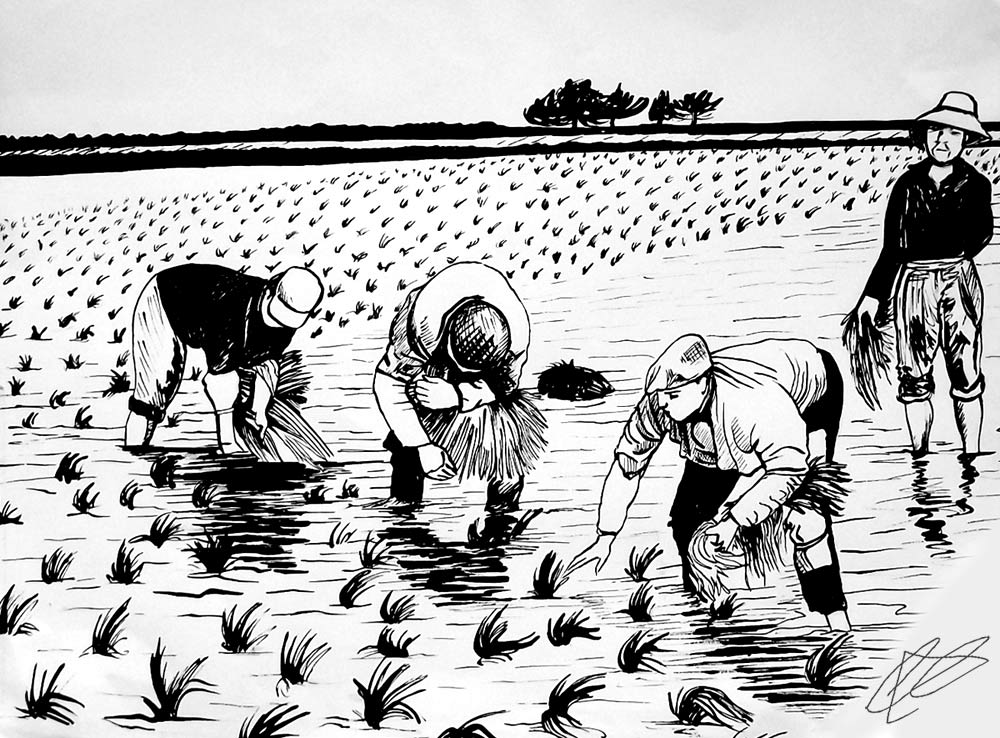 English info – Free illustrations
Planting rice in Valencia
Illustration made with India ink. Some people plant rice in the Albufera of Valencia. Drawing with black ink on white paper. Four peasant figures drawn in the Valencian landscape.
Français info – Artwork gratuit
Plantation du riz à Valence
Illustration faite avec l'encre de Chine. Certaines personnes plantent du riz dans l'Albufera de Valence. Dessin à l'encre noire sur du papier blanc. Quatre figures de paysans établis dans le paysage valencien.