Descargar la ilustración para diseño gráfico en formato SVG editable. Ilustraciones libres de derechos de autor
Los signos del zodiaco – Los 12 símbolos dentro de un círculo
Los doce signos del zodiaco organizados en un círculo. Cada símbolo está insertado sobre un círculo con un color plano. Signos esquemáticos.
El orden de los doce signos tradicionales es: Aries, Tauro, Géminis, Cáncer, Leo, Virgo, Libra, Escorpio, Sagitario, Capricornio, Acuario y Piscis.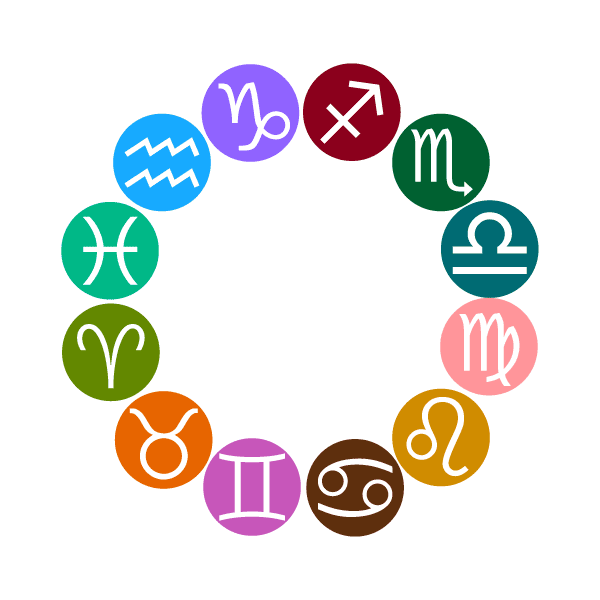 English info – Free illustrations
Zodiac Signs – 12 inside a circle
The twelve signs of the zodiac arranged in a circle. Each symbol is inserted on a circle with a flat color. Schematic signs. The order of the twelve traditional signs is: Aries, Taurus, Gemini, Cancer, Leo, Virgo, Libra, Scorpio, Sagittarius, Capricorn, Aquarius and Pisces.
Français info – Artwork gratuit
Signes du Zodiaque – 12 dans un cercle
Les douze signes du zodiaque disposées dans un cercle. Chaque symbole est inséré sur un cercle avec une couleur plate. Signes schématiques. L'ordre des douze signes traditionnels est: Bélier, Taureau, Gémeaux, Cancer, Lion, Vierge, Balance, Scorpion, Sagittaire, Capricorne, Verseau et Poissons.