Ilustración de una mujer triste
La ilustración para el cartel de una película de Terenci Moix representa la figura femenina sentada y con una rodilla levantada. La mujer apoya su cabeza en su rodilla y oculta su rostro. Su cabello ondulado cae hacia delante. Sus ropas transparentes permiten ver su cuerpo lleno de curvas. La ilustración da una expresión sensible pero de tristeza y afligimiento, pues la posición y gesto de la figura femenina, es una expresión de represión o depresión.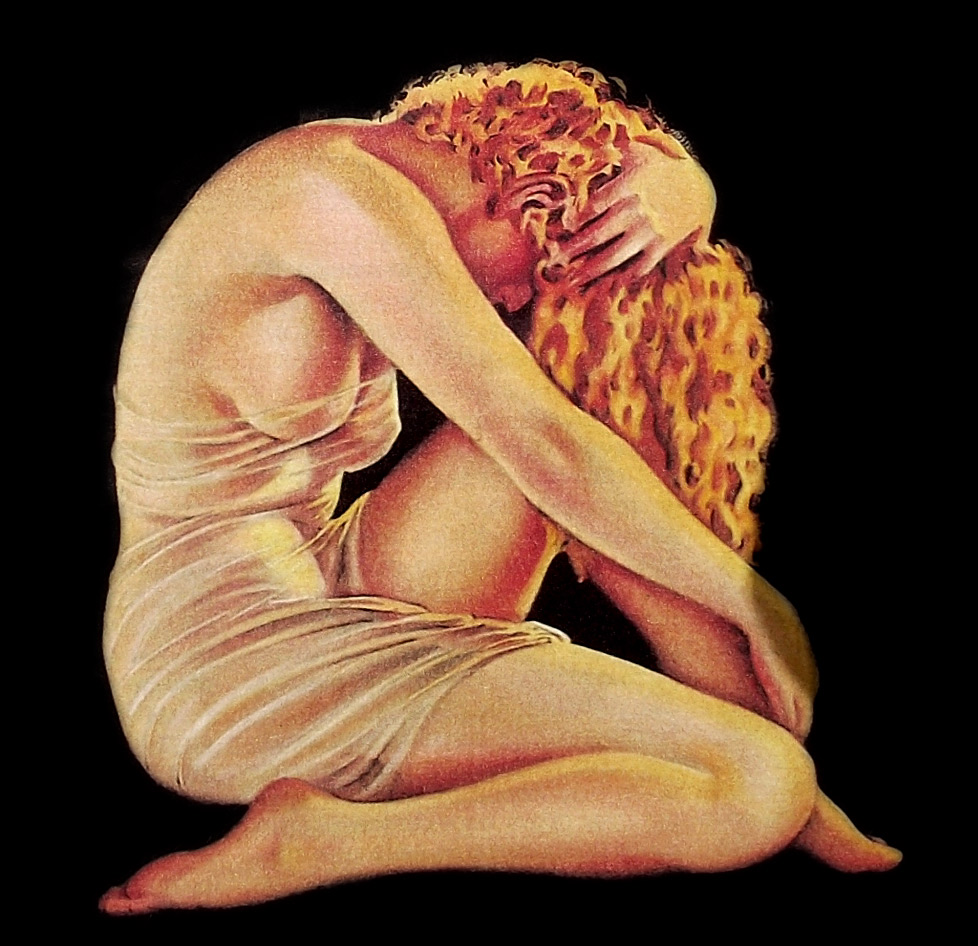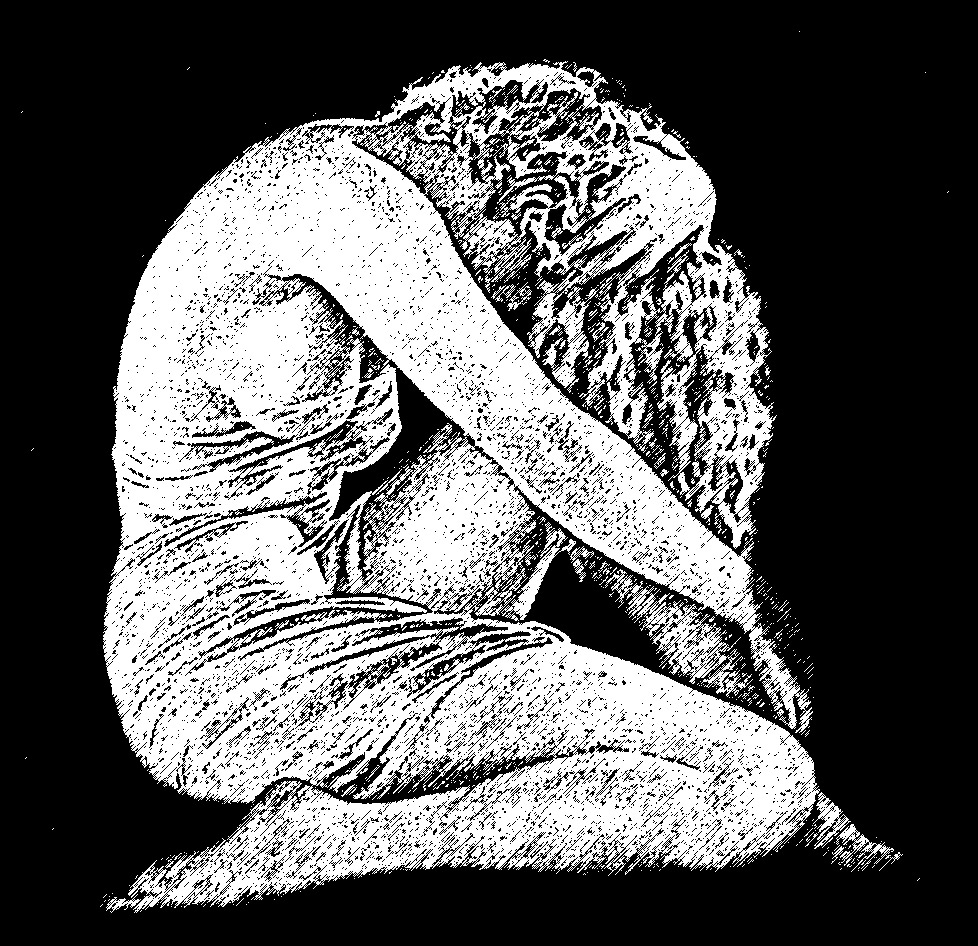 English info – Free illustrations
Sad woman
Illustration for the Terenci Moix poster film that represents the female figure sitting with a raised knee. She rests her head on her knee and her face hidden. Her wavy hair falls forward. Its transparent clothes allow you to see her body full of curves. The illustration gives a sensitive but sad expression and therefore the position and gesture of the female figure, it´s an expression of repression or depression.
Français info – Artwork gratuit
Femme triste
Illustration pour un film de Terenci Moix représente la figure féminine assise avec un genou levé. Elle repose sur sa tête avec son visage caché. Ses cheveux ondulés sont tombes en avant. Ses vêtements transparent permettent voir son corps tout en courbes. L'illustration donne une expression sensible mais avec de la tristesse, et donc la position et le geste de la figure féminine c´ est l'expression de la répression ou de la dépression.