Silueta negra de perfil de un caballo estilizado que va corriendo
Ilustración de un caballo negro corriendo o al galope. El perfil del caballo muestra sus cuatro patas, el cabello de su cabeza y su larga cola.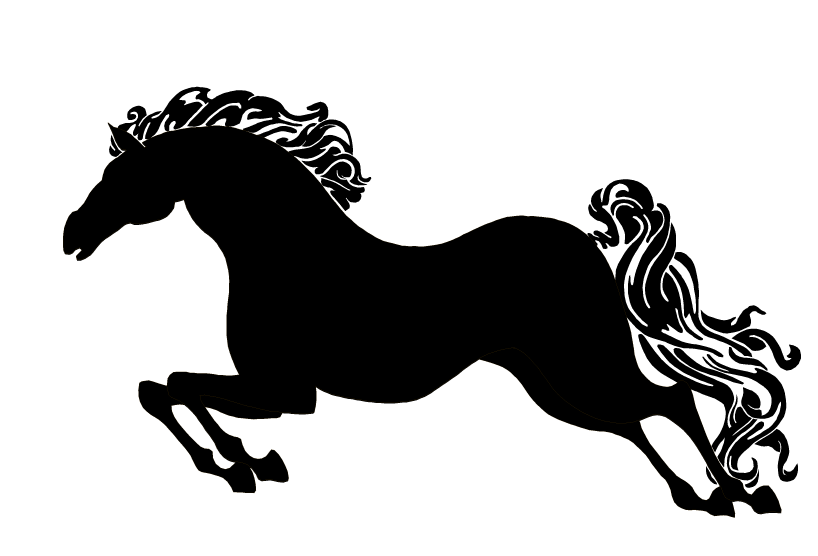 English info
Black silhouette of a stylized horse running
Illustration of a black horse that is running. The profile of the horse shows all four legs, the hair of his head and long tail.
Français info
Silhouette noire d'un cheval stylisé coulant
Illustration d'un cheval noir qui est coulant. Le profil du cheval montre tous les quatre jambes, les cheveux de sa tête et sa longue queue.