Ilustración de un mapa de la tierra con todos los animales
Animales del mundo
Dibujo básico con la distribución de los animales del mundo en un mapa del planeta. Sobre el mapa mundi podemos ver los dibujos pequeños de todos los animales: caballos, ballenas, aves, leones, lobos, peces y muchos más. Este mapa muestra su mayor o menos presencia en los diversos continentes y países.
Descarga directamente la ilustración para diseño gráfico en formato JPG. Ilustraciones libres de derechos de autor.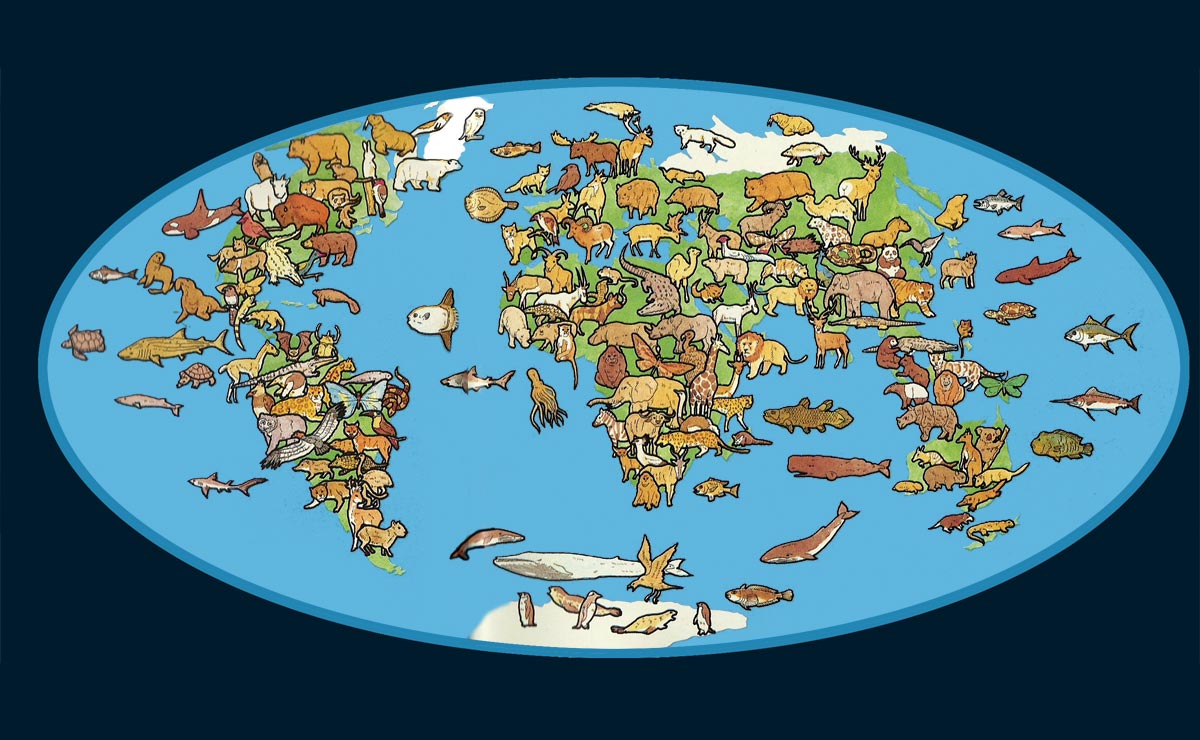 English info
Animals of the world on a world map
Illustration of a map of the earth with all the animals.
Basic drawing with the distribution of the world's animals on a planet map. On the world map we can see the small drawings of all the animals: horses, whales, birds, lions, wolves, fish and many more. This map shows its greater or lesser presence in the various continents and countries.
Directly download the illustration for graphic design in JPG format. Royalty-free illustrations.
Français info
Animaux du monde sur une carte du monde
Illustration d'une carte de la terre avec tous les animaux.
Dessin de base avec la répartition des animaux du monde sur une carte planétaire. Sur la carte du monde, nous pouvons voir les petits dessins de tous les animaux: chevaux, baleines, oiseaux, lions, loups, poissons et bien d'autres. Cette carte montre sa présence plus ou moins grande dans les différents continents et pays.
Téléchargez directement l'illustration pour la conception graphique au format JPG. Illustrations libres de droits.