Descargar la ilustración para diseño gráfico en formato SVG editable
Toro del cuadro El Guernica de Picasso
Ilustración de un toro a partir del dibujo creado por Picasso en el Guernica. Dibujo expresivo con las formas del toro, al estilo cubista, con los ojos desencajados y el rostro expresivo.
Estilo cubista y expresionista.
Dibujo de un toro creado por Picasso para su cuadro el Guernica. Archivo en formato SVG editable para diseño gráfico. Descarga gratuita.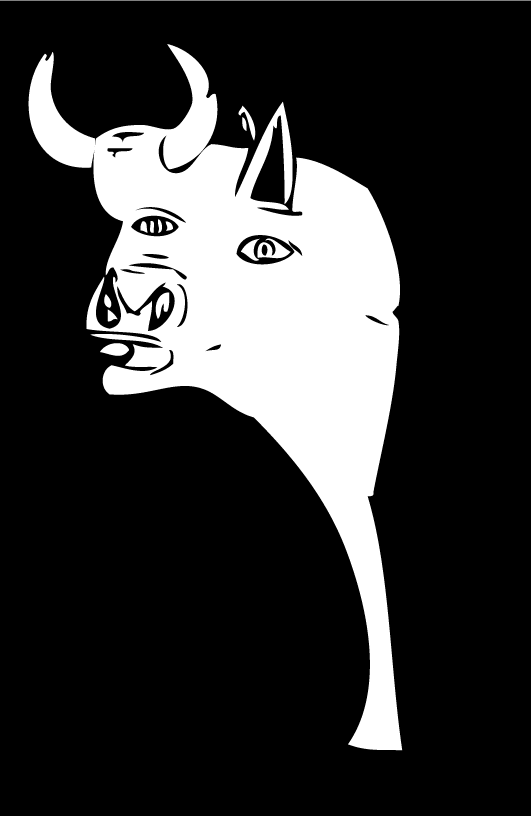 English info – Free illustrations
Bull – The Guernica
Illustration of a bull from the drawing created by Picasso in Guernica. Drawing expressive forms bull, cubist style, with bulging eyes and expressive face.
Français info – Artwork gratuit
Taureau – The Guernica
Illustration d'une bulle du dessin créé par Picasso dans Guernica. Dessin expressif taureau formes, le style cubiste, avec des yeux exorbités et le visage expressif.