Descarga la ilustración para diseño gráfico en formato JPG. Ilustraciones libres de derechos de autor
Pintura digital con El Grito de Munch
Ilustración a partir del famoso cuadro "EL Grito" de Eduard Munch. Formas onduladas con reducción de colores. Ilustración simplificada del cuadro original.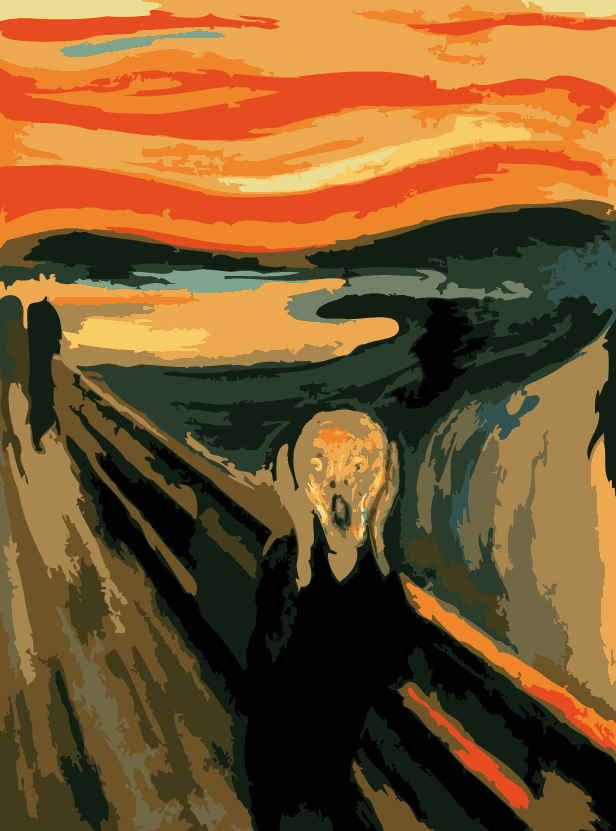 English info – Free illustrations
Munch's The Scream
Illustration from the famous painting "The Scream" by Edvard Munch. With undulating color reduction. Simplified illustration of the original painting.
Français info – Artwork gratuit
Munch Le Cri
Illustration du célèbre tableau "Le Cri" d'Edvard Munch. Avec vallonné réduction de la couleur. Simplifié illustration de la peinture originale.