Ilustración de unas personas firmando unos papeles legales
Ilustración con personas sentadas en una mesa. Una mujer firma o escribe en un documento. Despacho de abogados trabajando con papeles. Colores azules y grises.
Descarga la ilustración para diseño gráfico en formato JPG. Ilustraciones libres de derechos de autor. Creaciones de Cristina Alejos
Abogados escribiendo y firmando documentos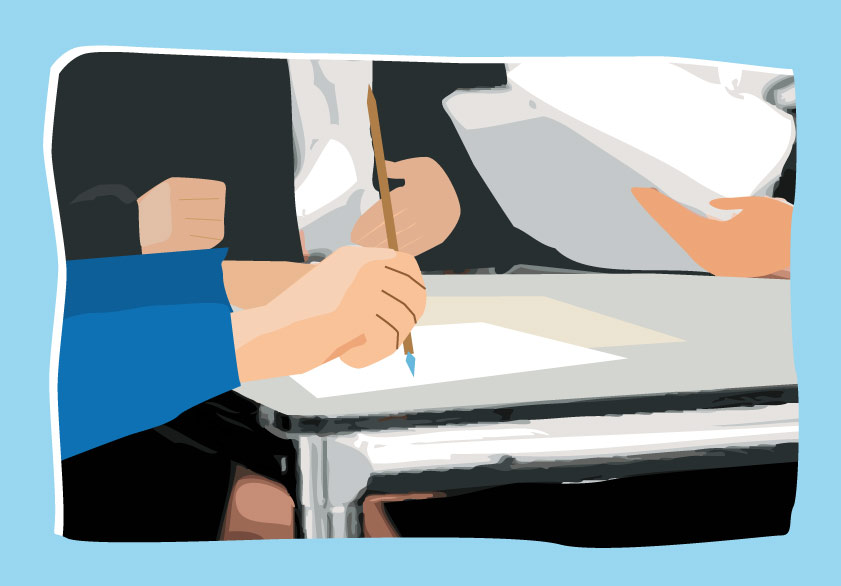 English info
The lawyers write and sign documents
Illustration avec des gens assis à une table. Une femme signe un document ou écrit. Cabinet d'avocats travaillant avec des papiers. Couleurs bleu et gris.
Français info
Les avocats écrire et signent des documents
Illustration with people sitting at a table. A woman is signing a document or writing on it. Law firm working with papers. Blue and gray colours.