Pintura digital de la gran ciudad de Ámsterdam
Ilustración con efecto de óleo de la ciudad de Ámsterdam, capital de los países bajos. La pintura muestra las casas junto al rio, unas barcas amarradas y una iglesia. Pinceladas pequeñas y gruesas. Colorido ocre y armónico.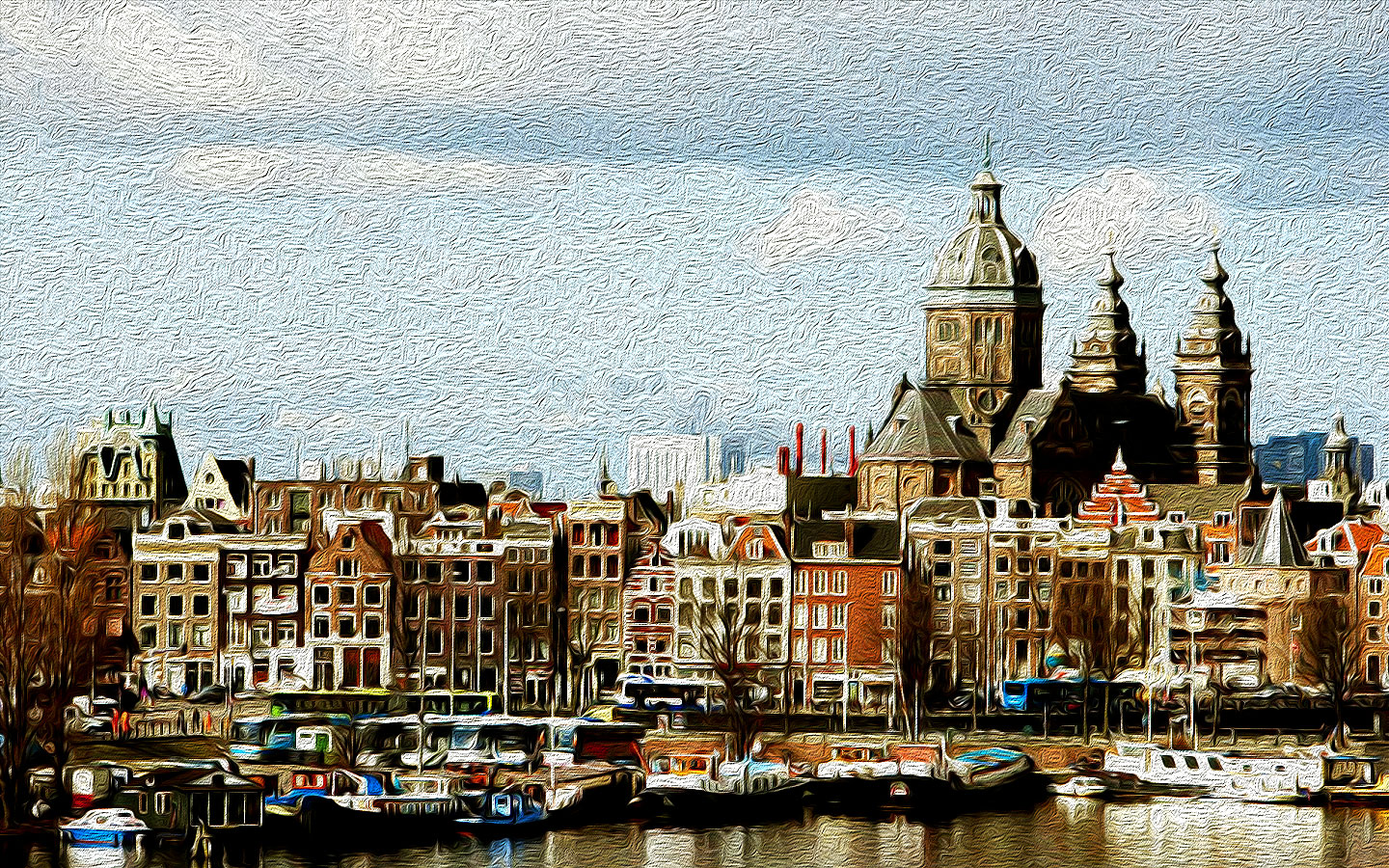 Ámsterdam – pintura digital
English info – Free illustrations
Amsterdam – digital painting
Illustration with oil effect the city of Amsterdam, capital of the Netherlands. The painting shows the houses along the river, some boats moored and a church. Small, thick brushstrokes. Colorful ocher and harmonized.
Français info – Artwork gratuit
Amsterdam – pinture numérique
Illustration avec l'effet de l'huile de la ville d'Amsterdam, capitale des Pays-Bas. Le tableau montre les maisons le long de la rivière, quelques bateaux amarrés et une église. Les petits coups de pinceau épais. Ocre coloré et harmonieux.