Pintura digital de un concierto de música. Ilustraciones libres de derechos de autor
Ilustración pintura con efecto óleo de un concierto de música Pop. El escenario donde los músicos tocan y cantan está iluminado por muchas luces blancas. Colores rosas, azules y violetas flotan en el ambiente.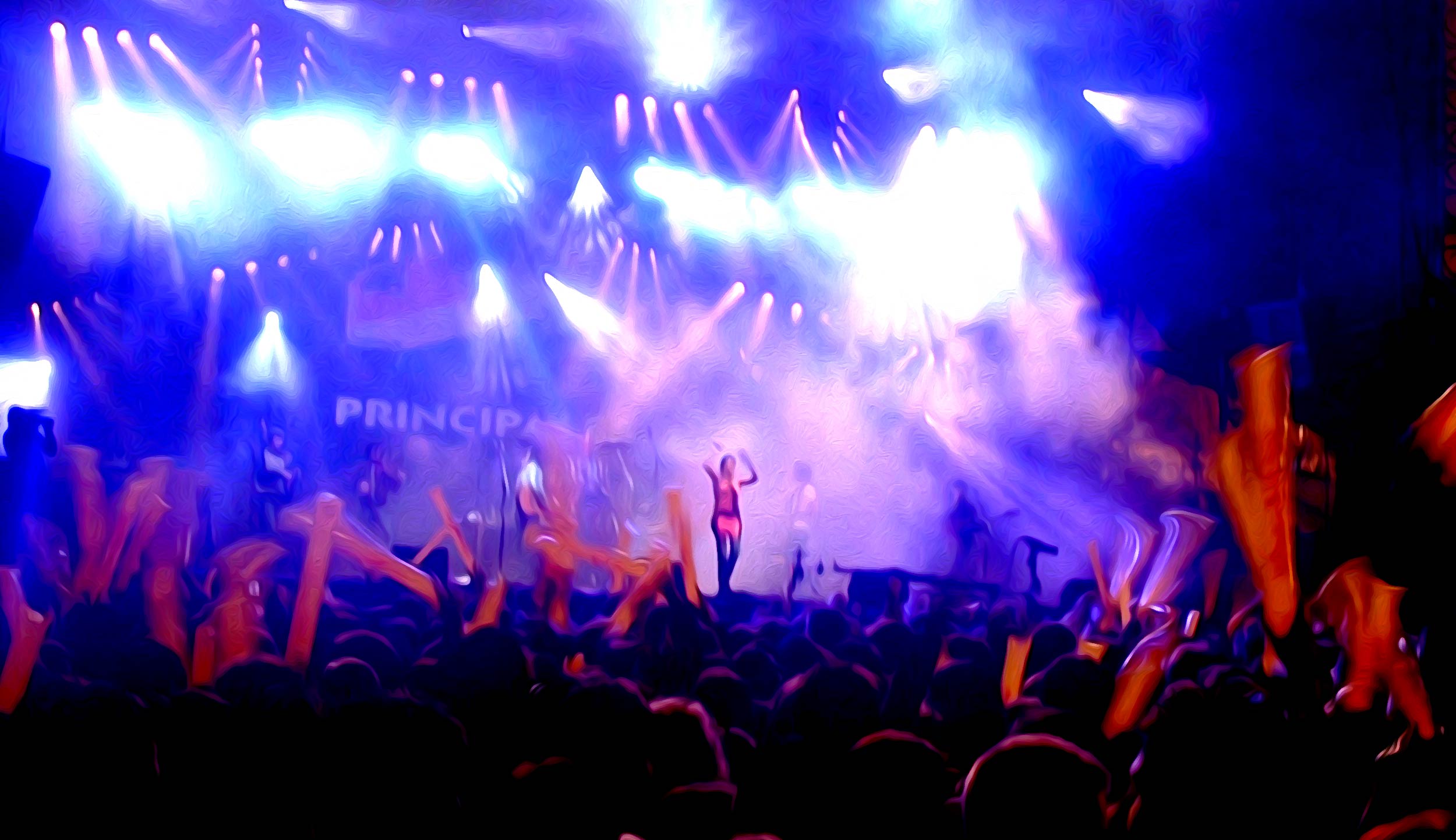 English info – Free illustrations
Music Concert. Show of music and lights.
Illustration with effect oil painting of a pop music concert The stage where the musicians play and sing is illuminated by thousands of white lights. Pink, blue and violet colors floating in the atmosphere.
Français info – Artwork gratuit
Concert de musique. Spectacle de musique et de lumières.
Illustration avec effet peinture à l'huile d'un concert de musique pop La scène où les musiciens jouent et chantent est illuminé par des milliers de lumières blanches. , Les couleurs bleu et violet rose flottant dans l'atmosphère.