Ilustración romántica y dulce con unas montañas nevadas y un cielo con estrellas
Ilustración de colores muy claros y con mucha luz blanca. Las estrellas en el cielo forman una suave aurora boreal. Las montañas blancas por la nieve y con sombras grises y azules.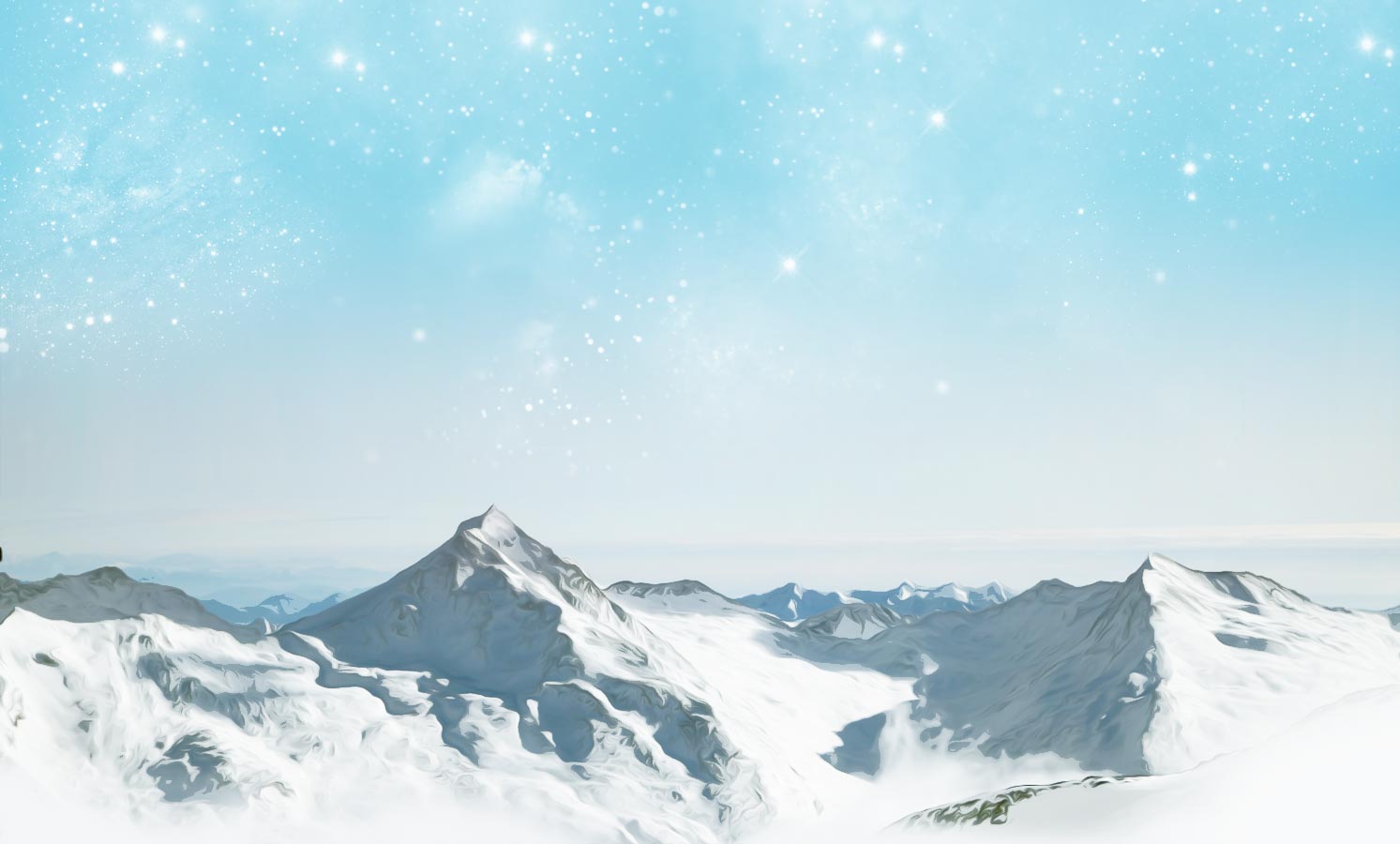 Paisaje montaña al amanecer
English info – Free illustrations
Romantic and sweet illustration with snowy mountains and a sky with stars
Illustration of very clear and very white light colors. The stars in the sky form a soft aurora borealis. White mountains with snow and gray and blue shadows.
Français info – Artwork gratuit
Illustration romantique et douce avec des montagnes enneigées et un ciel avec des étoiles
Illustration de couleurs très claires et très blancs légers. Les étoiles dans le ciel forment un doux aurores boréales. Montagnes blanches de neige et de gris et les ombres bleues.