Colección de ilustraciones Bailarinas para diseño gráfico
Baile de una chica joven con los brazos levantados, formando un arco con su espalda. Vestida con un top, unos pantalones vaqueros y unas zapatillas deportivas. Silueta expresiva de la mujer para una danza moderna.
Descarga la ilustración para diseño gráfico en formato JPG. Ilustraciones libres de derechos de autor. Creaciones de Cristina Alejos.
Danza moderna – chica con vaqueros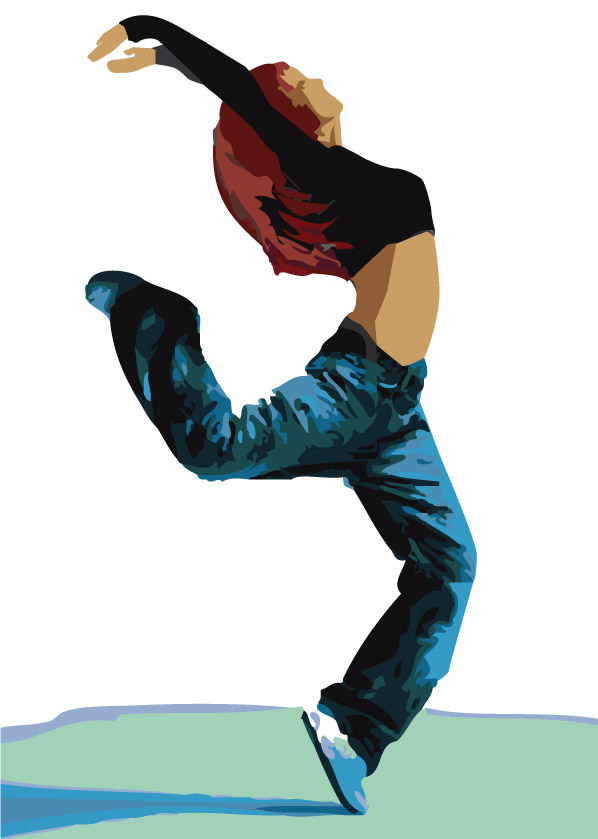 English info – Free illustrations
Modern dance – Girl in jeans
Ballerinas illustrations collection for graphic design
Dance of a young girl with her arms raised, forming an arch with her back. She is dressed in a top, jeans and sneakers. Expressive silhouette of the woman for a modern dance.
Download the illustration for graphic design in JPG format. Royalty-free illustrations. Cristina Alejos creations.
Français info – Illustration gratuite
La danse moderne – Jeune fille en jeans
Collection d'illustrations de ballerines pour la conception graphique
Danse d'une jeune fille aux bras levés, formant une arche avec son dos. Vêtu d'un haut, d'un jean et de baskets. Silhouette expressive de la femme pour une danse moderne.
Téléchargez l'illustration pour la conception graphique au format JPG. Illustrations libres de droits. Créations Cristina Alejos.