Descargar la imagen Ilustración de edificios en una ciudad
Ilustración de una panorámica con grandes rascacielos, edificios altos de estilo Bauhaus, cuadrados y con muchos pisos y ventanas. Fondo degradado azul. Edificios en colores grises y ocres. Vista frontal de una ciudad.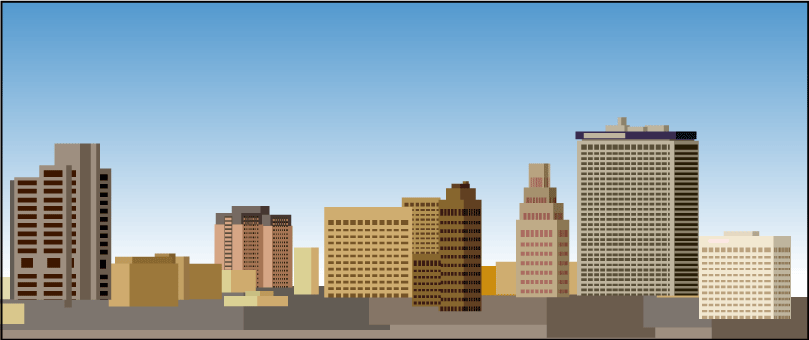 English info
Skyscrapers buildings – front view
Illustration of a pan with skyscrapers, tall buildings of Bauhaus style, square with many floors and windows. Blue gradient background. Buildings in grays and browns. Front view of a city.
Français info
Bâtiments dans la ville
Illustration des gratte-ciels, de grands bâtiments avec style Bauhaus, carrés et avec de nombreux étages et des fenêtres. Fond bleu dégradé. Bâtiments en gris et de bruns. Vue de face d'une ville.