Pintura digital efecto óleo de una composición de flores secas con helechos y plantas silvestres
Ilustración de un jarrón redondo lleno de hojas de helecho, hojas secas de varios árboles y algunas flores secas silvestres. Pinceladas estilizadas, alargadas y pastosas. Fondo blanco y tonos ocres, dorados y verdes.
Descarga la ilustración para diseño gráfico en formato JPG. Ilustraciones libres de derechos de autor. Creaciones de Cristina Alejos
Jarrón con flores secas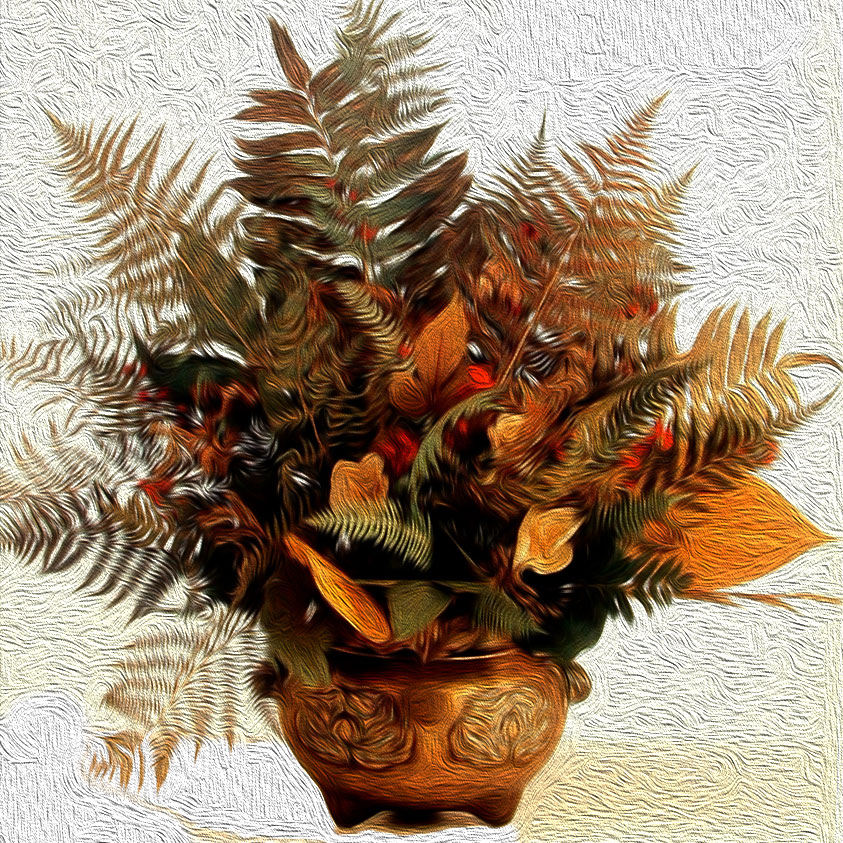 English info – Free illustrations
Vase with dry flowers
Illustration of a round vase filled with fern leaves, dried leaves of various trees and some wild dried flowers. Brushstrokes stylized, elongated and pasty. White and ocher, gold and green.
Français info – Artwork gratuit
Vase avec les fleurs sèches
Illustration d'un vase rond rempli de feuilles de fougères, de feuilles séchées de divers arbres et des fleurs séchées sauvages. Coups de pinceau stylisé, allongée et pâteux. Blanc et ocre, or et vert.