Carreras de velocidad – mujeres atletas
Ilustración con unas mujeres en fila iniciando una carrera de velocidad, una prueba física para ver quien corre más rápido. Las mujeres son vistas de perfil, de modo que en la ilustración la posición de las piernas y brazos en acto de correr se puede apreciar perfectamente. Los trazos de pincel son pequeño, con una textura suave de óleo. Fondo blanco y mucha luz sobre las figuras. Una ilustración expresionista de las mujeres corriendo para llegar las primeras a la Meta.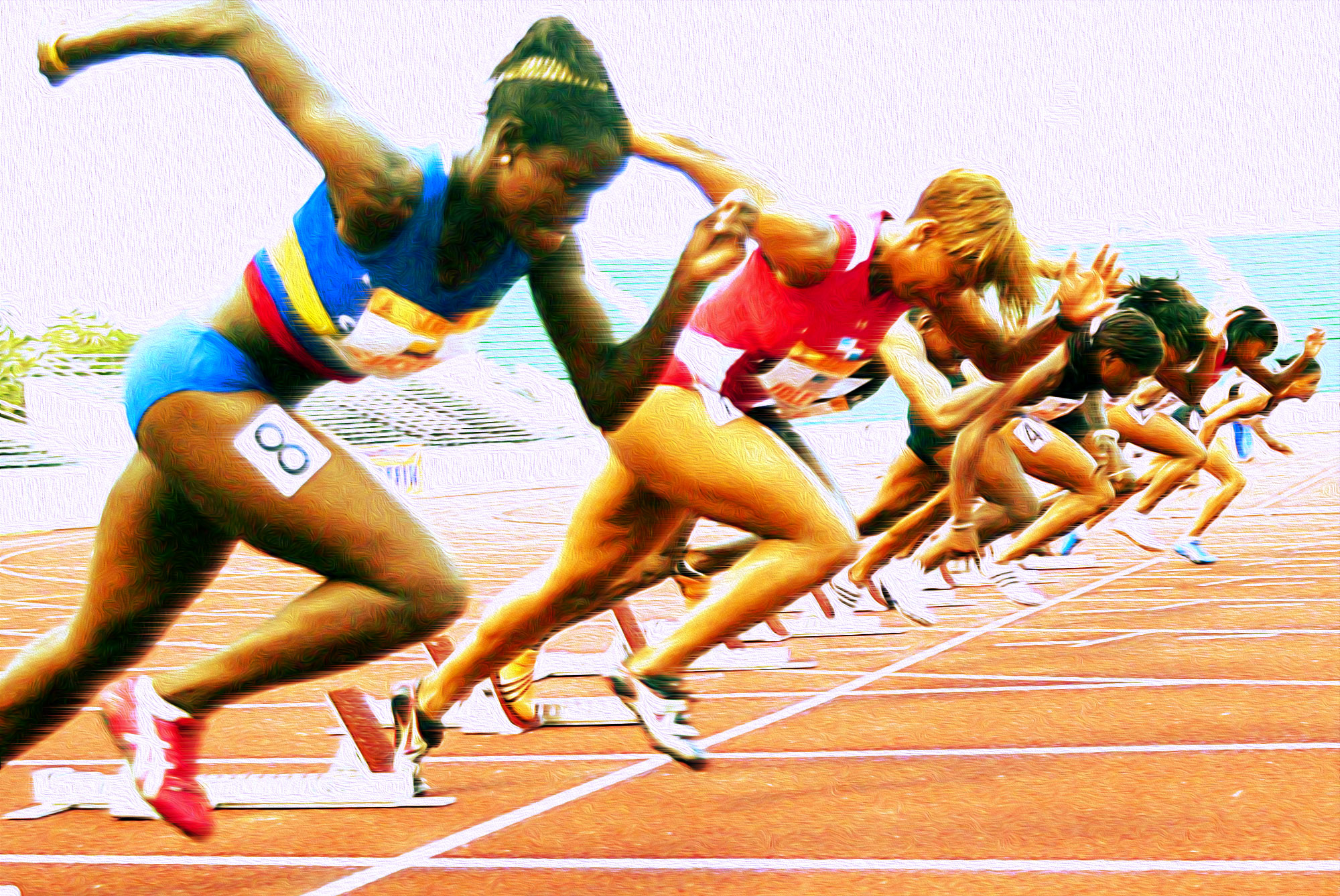 Una ilustración con una carrera de velocidad entre mujeres
English info – Free illustrations
Sprinting – Women Athletes
Illustration with some women in a row starting a sprint, a physical test to see who runs faster. Women are seen in profile, so that in the illustration the position of the legs and arms in action can be seen running perfectly. The brush strokes are small, with a smooth texture of oil. White background and light on the figures. An expressionist illustration with women rushing to get to Target early.
Français info – Artwork gratuit
Sprinter – Femmes athlètes
Illustration avec quelques femmes dans une ligne de départ d'un sprint, une épreuve physique pour voir qui court plus vite. les femmes sont vues du profil, de sorte que dans l'illustration de la position des jambes et des bras en action peut être vue fonctionne parfaitement. Les coups de pinceau sont de petite taille, avec une texture lisse du pétrole. Fond blanc et de la lumière sur les chiffres. Une illustration expressionniste des femmes que se précipiter pour se rendre à des premières cibles.