Descargar la ilustración para diseño gráfico en formato JPG. Ilustraciones libres de derechos de autor. Creaciones de Cristina Alejos
Calabazas – Efecto pintura al óleo
Pintura digital de unas calabazas con muchos colores. Gruesas formas redondas amontonadas en una bonita composición. Descarga el archivo de imagen en formato JPG.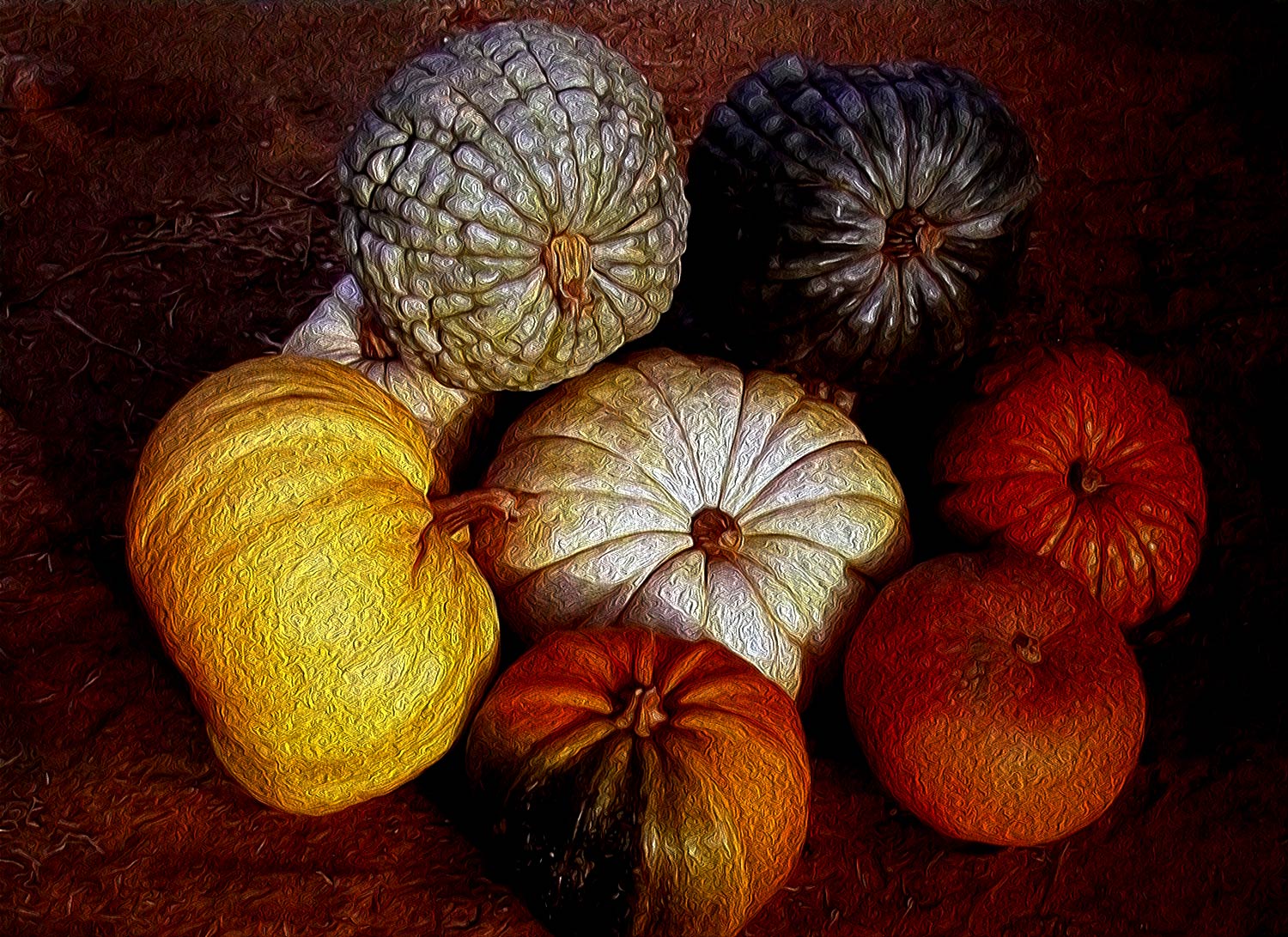 English info – Free illustrations
Pumpkins – Oil Painting
Digital painting of some Pumpkins or calabashes with many colors. Thick round shapes stacked in a nice composition. Download the image file in JPG format.
Français info – Artwork gratuit
Calebasses – Peinture à l'huile
Peinture numérique des calebasses avec beaucoup de couleurs. Formes rondes épaisses empilés dans une composition agréable. Télécharger le fichier image au format JPG.