Dibujo vectorial editable con el diseño gráfico de una libreta o pequeño libro
Esta ilustración muestra un libro colocado de pie. La portada tiene un dibujo con una estrella. Es un pequeño libro, una agenda, una libreta de apuntes o un cuaderno de notas. El libro está medio abierto y podemos ver las formas de las hojas.
Varias versiones del libro. Descarga la ilustración para diseño gráfico en formato SVG editable. Ilustraciones libres de derechos de autor. Creaciones de Cristina Alejos
Ilustración de un libro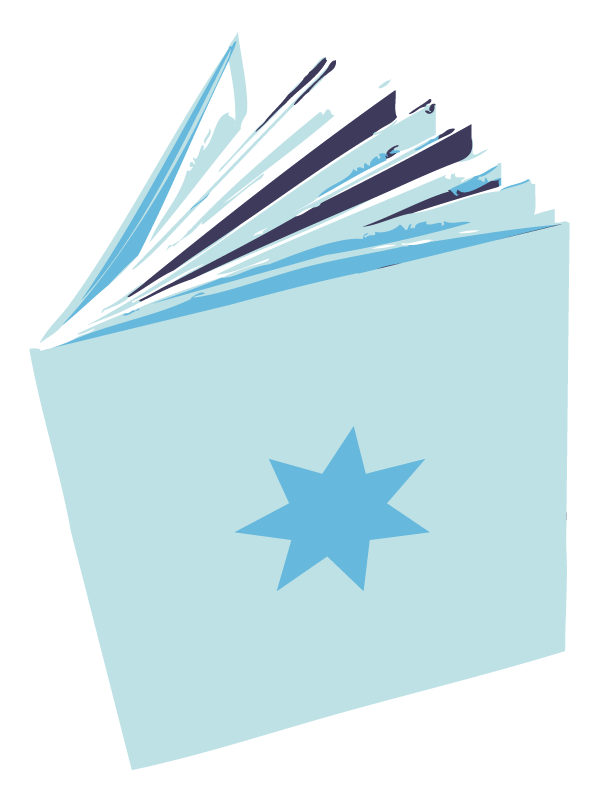 English info – Free illustrations
Book illustration
Editable vector drawing with the graphic design of a notebook or small book
This illustration shows a standing book. The cover has a drawing with a star. It is a small book, an agenda, a notebook or a notebook. The book is half open and we can see the shapes of the leaves.
Various versions of the book. Download the illustration for graphic design in editable SVG format. Royalty-free illustrations. Creations of Cristina Alejos
Français info – Artwork gratuit
Illustration d´un livre
Dessin vectoriel modifiable avec la conception graphique d'un cahier ou d'un petit livre
Cette illustration montre un livre debout. La couverture a un dessin avec une étoile. C'est un petit livre, un agenda, un cahier ou un cahier. Le livre est à moitié ouvert et on peut voir les formes des feuilles.
Différentes versions du livre. Téléchargez l'illustration pour la conception graphique au format SVG modifiable. Illustrations libres de droits. Créations de Cristina Alejos