Ilustraciones gratis con la torre Eiffel de París al lado del río Sena
Ilustración colorista con la Torre Eiffel, el puente y el rio Sena. En el río, loa barcos llenos de turistas. Descarga el archivo de imagen en formato JPG.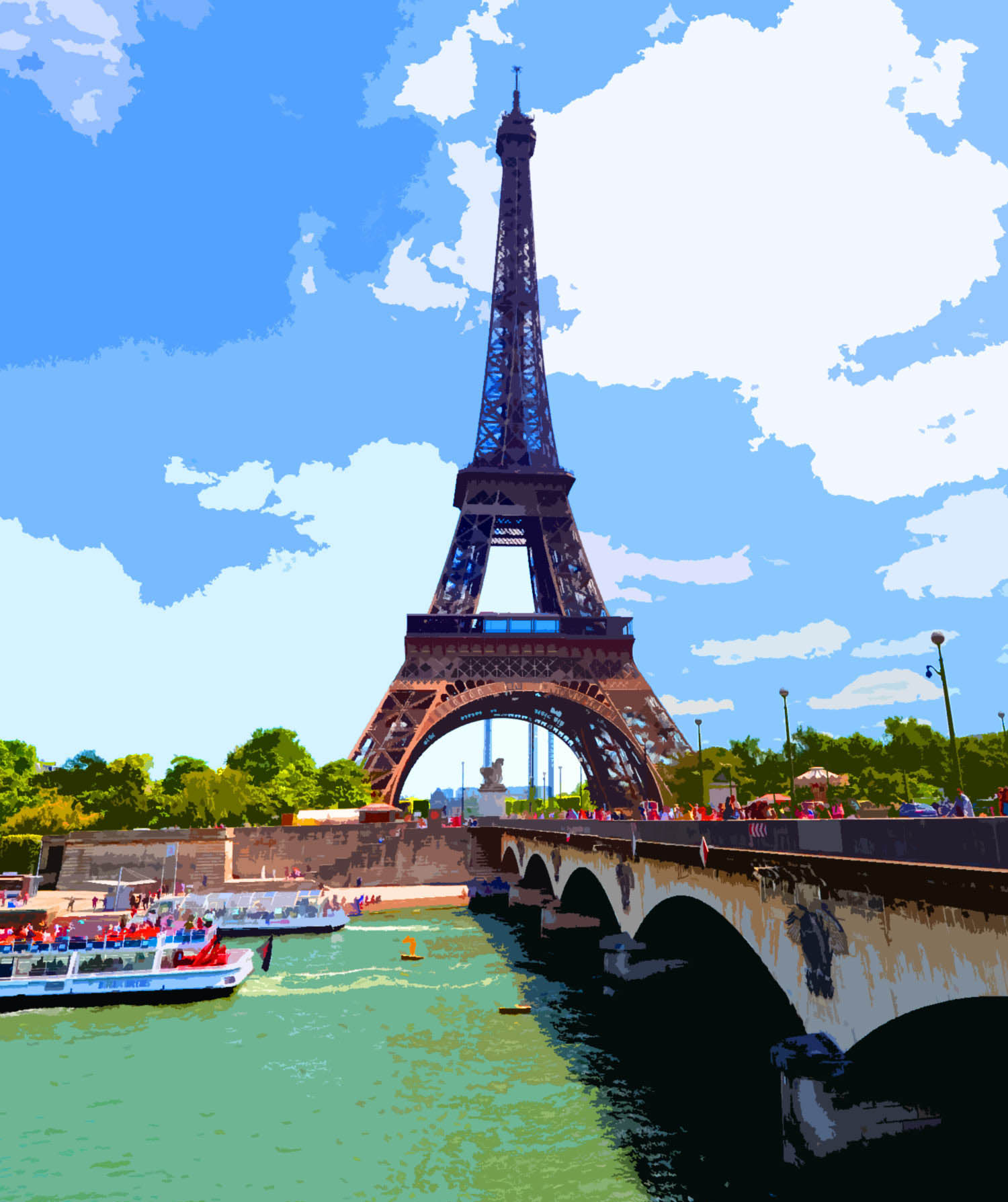 English info – Free illustrations
Illustration of the Eiffel Tower across the Seine River
Colorful illustration with Eiffel Tower, Bridge and the Seine. On the river, boats full of tourists loa. Download the image file in JPG format.
Français info – Artwork gratuit
Illustration de la Tour Eiffel sur la Seine
Illustration colorée avec la Tour Eiffel, le pont et la Seine. Sur le fleuve, les bateaux pleins de touristes loa. Télécharger le fichier image au format JPG.