Lágrima cayendo de un ojo lleno de agua
Dibujo vectorial con la forma de un ojo del cual cae una lágrima azul. Las pestañas son negras, fuertes y muy sólidas, rodeando la forma del ojo. EL globo ocular es azul porque está lleno de agua. No hay iris ni pupila en este ojo lacrimoso.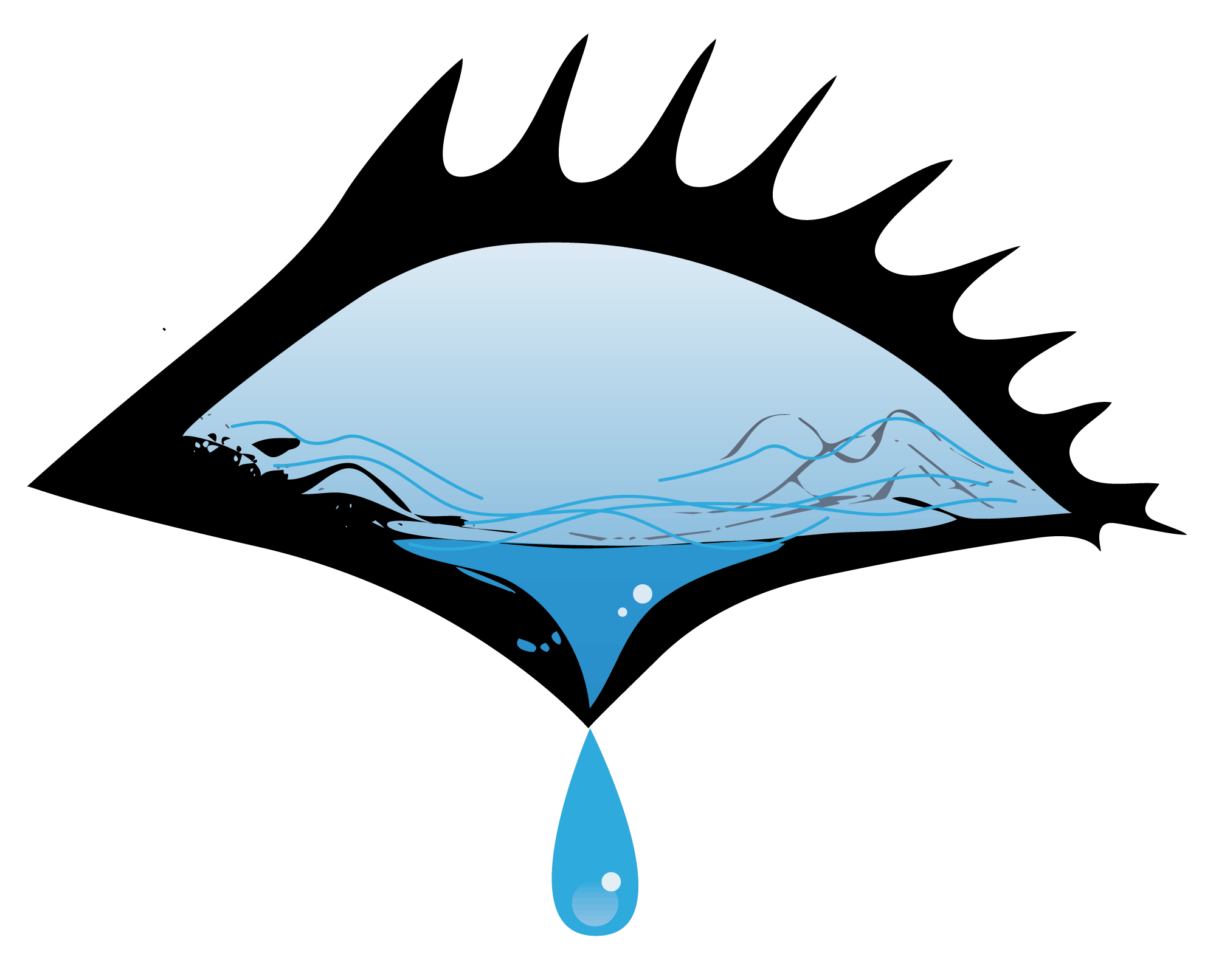 Ilustración de una lágrima
English info – Free illustrations
A tear falling from a water-filled eye
Vector drawing the shape of an eye which drops a blue teardrop. The eyelashes are black, strong and very strong, surrounding the eye shape. THE eyeball is blue because it is full of water. No iris or pupil in the eye tearing.
Français info – Artwork gratuit
Une larme tombant d'un oeil rempli d'eau
Vecteur numerique avec la forme d'un oeil et une larme bleue que tombe. Les cils sont noirs, fort et très fort, autour de la forme des yeux. Le globe oculaire est bleu car il est plein d'eau. Pas iris ou de l'élève dans le larmoiement.
Otras versiones del Ojo original