Composición de diseño gráfico con un conjunto de manos
Ilustración de unas manos aplaudiendo y mezcladas en el espacio. Manos que aplauden, chocan, se mueven y se mezclan. Las manos son de colores azules, violetas, cian, rosa, color carne y morado. El fondo es de color blanco.
Descarga directamente la ilustración para diseño gráfico en formato JPG y en formato SVG vectorial. Ilustraciones libres de derechos de autor. Creaciones de Cristina Alejos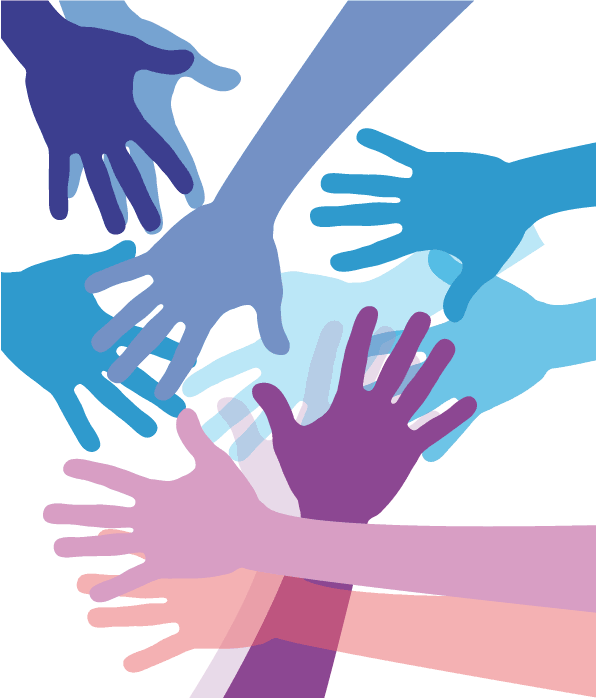 English info – Free illustrations
The hands and the applause
Illustration of hands clapping and mixed in space. Clapping hands, collide, move and mingle. The hands are blue, purple, cyan, pink, and purple flesh color. The background is white. Vector Design in SVG format.
Français info – Artwork gratuit
Les mains et les applaudissements
Illustration de mains applaudissant et mélangés dans l'espace. Taper dans les mains, se heurtent, se déplacer et se mêlent. Les mains sont bleu, violet, turquoise, rose et violet couleur chair. Le fond est blanc. Conception de vecteur au format SVG.