Colección de ilustraciones de mujeres famosas
Pintura digital con tonos claros, un tramado suave y algo difuminado. Primer plano de la actriz nombrada mujer más bella.
Descarga la ilustración para diseño gráfico en formato GIF. Ilustraciones libres de derechos de autor. Creaciones de Cristina Alejos.
Pintura digital de Scarlett Johansson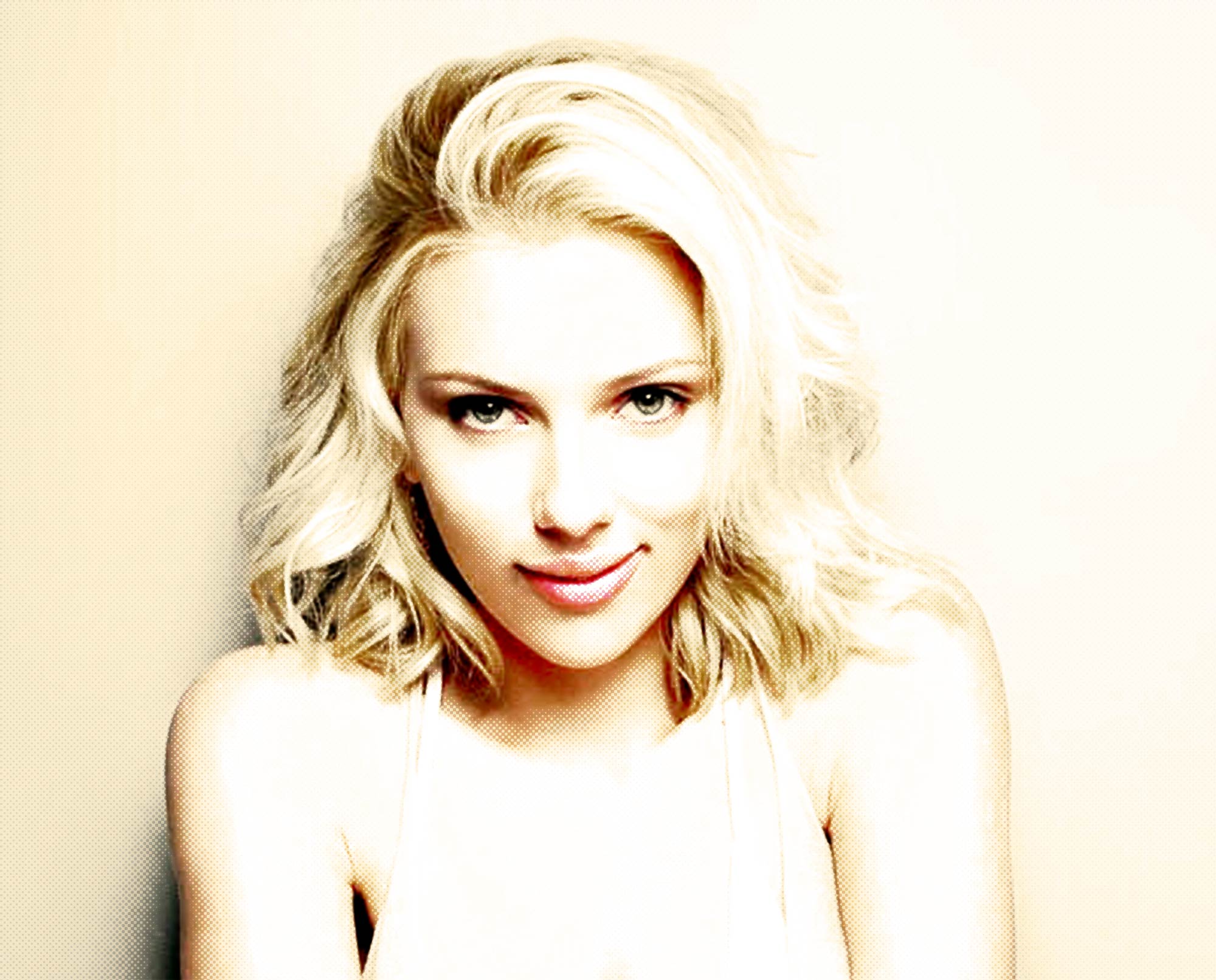 English info – Free illustrations
Scarlett Johansson named beautiful Woman
Illustration with light colors, soft and dithering pattern. Closeup of the actress named beautiful woman.
Français info – Artwork gratuit
Scarlett Johansson – femme la plus belle
Illustration avec des couleurs claires et douces et brouillée. Gros plan d'actrice nommée femme la plus belle de l'année.