Descargar la ilustración de pintura digital. Varias ilustraciones libres de derechos de autor. Creaciones de Cristina Alejos
Paisaje con árboles y niebla – Efecto pintura al óleo
Ilustración de un camino con árboles de tronco delgado, colores suaves desde verdes hacia azul muy claro. Fotografía original e ilustración con efecto pictórico digital.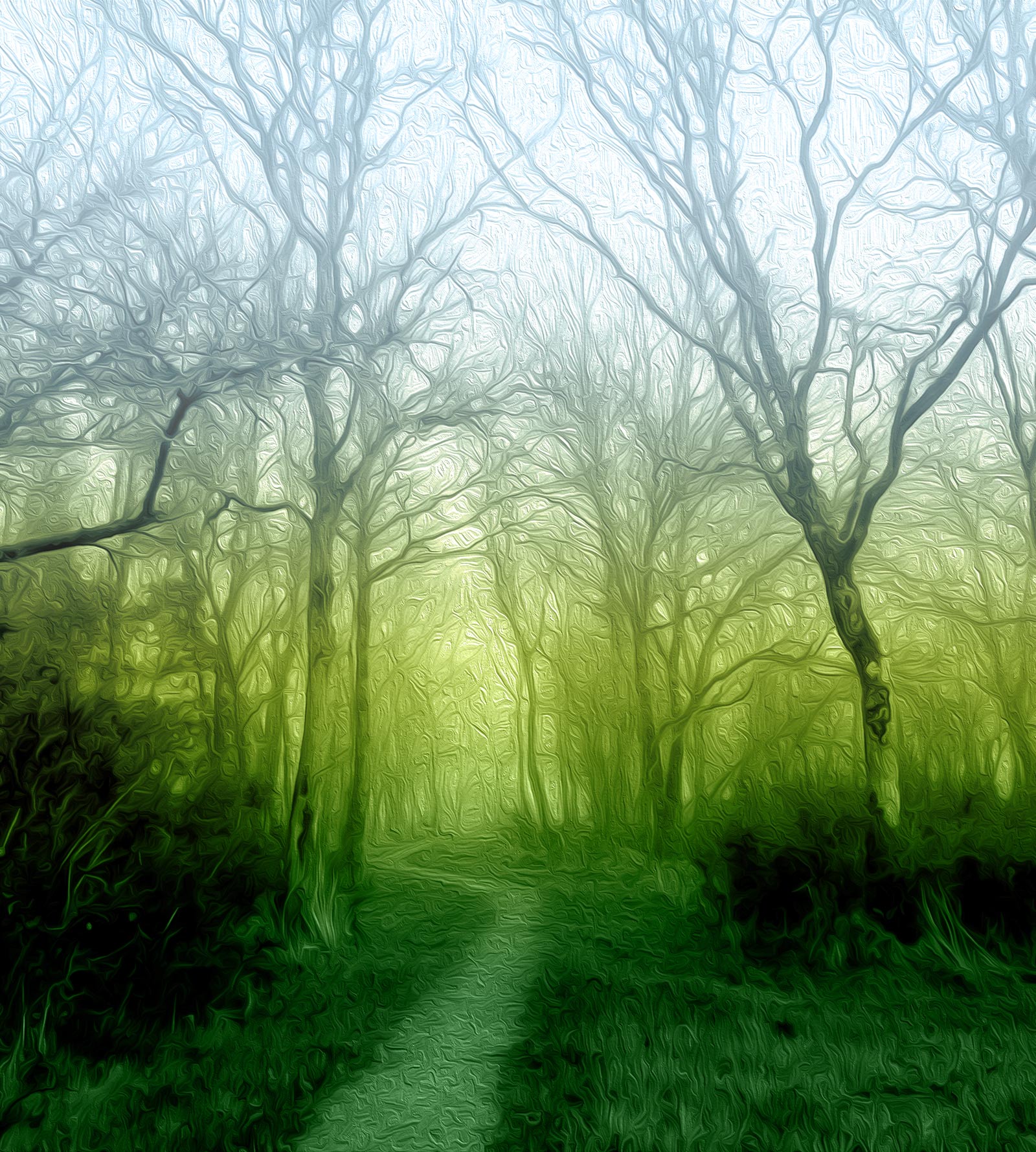 English info – Free illustrations
Landscape Path with trees and fog – Oil Painting Effect
Illustration of a road with trees thin trunks, soft colors from green to blue very clear. Original photography and the illustration with a digital painting effect.
Français info – Artwork gratuit
Paysage Chemin avec arbres et brouillard – Effet peinture à l'Huile
Illustration d'une route avec des arbres tronc mince, couleurs douces du vert au bleu très clair. La photographie originale et l´illustration avec un effet numérique de pinture.