Descargar la ilustración para diseño gráfico en formato JPG. Ilustraciones libres de derechos de autor
Dibujo de una abeja en un panal de miel
Ilustración de una abeja sobre un panal de miel. Dibujo con la abeja vista desde arriba sobre las formas hexagonales. Colores negros, amarillos, naranjas y ocres.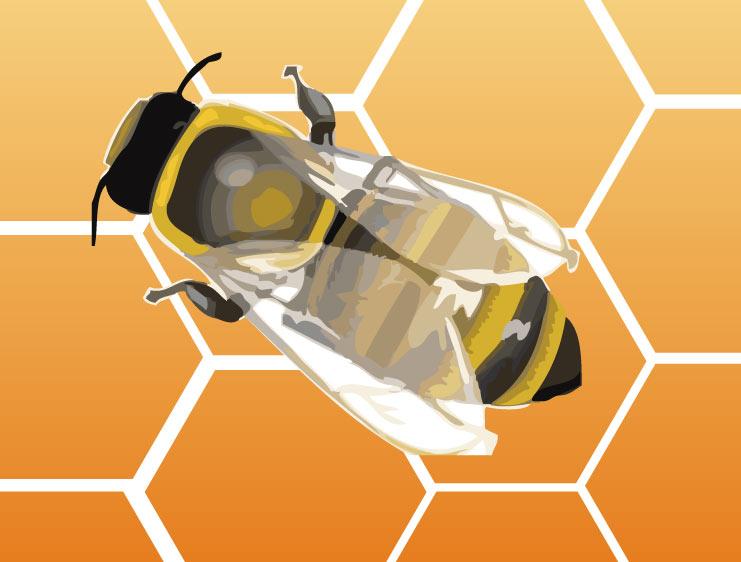 English info
Bee on Honeycomb
Illustration of a bee on a honeycomb. Drawing with the bee seen from above on the hexagonal shapes. Black, yellow, orange and ocher colors.
Français info
Abeille sur Honeycomb
Illustration d'une abeille sur un nid d'abeille. Dessin avec l'abeille vue d'en haut sur les formes hexagonales. Couleurs noir, jaune, orange et ocre.