Ilustración pintura digital efecto óleo con grandes árboles
En esta ilustración podemos ver unos árboles de delgado tronco y ramas secas. Es invierno en el bosque de Irlanda del Norte. Hay dos versiones de la imagen, con colores verdes y ocres. Se trata de un paisaje nórdico. La pintura digital crea un bonito efecto en las formas de los árboles, la corteza y las ramas.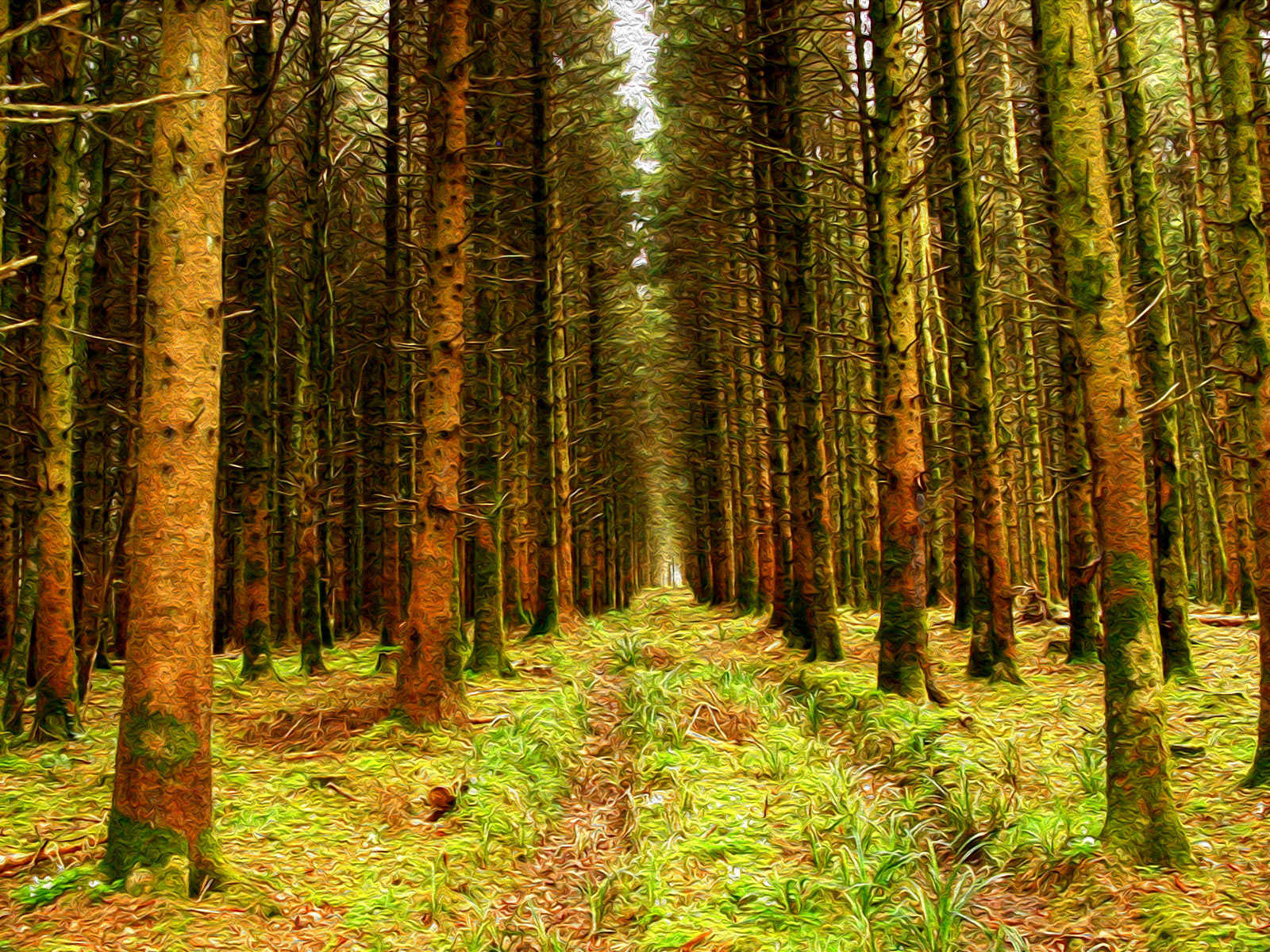 Bosque de pinos en el norte de Irlanda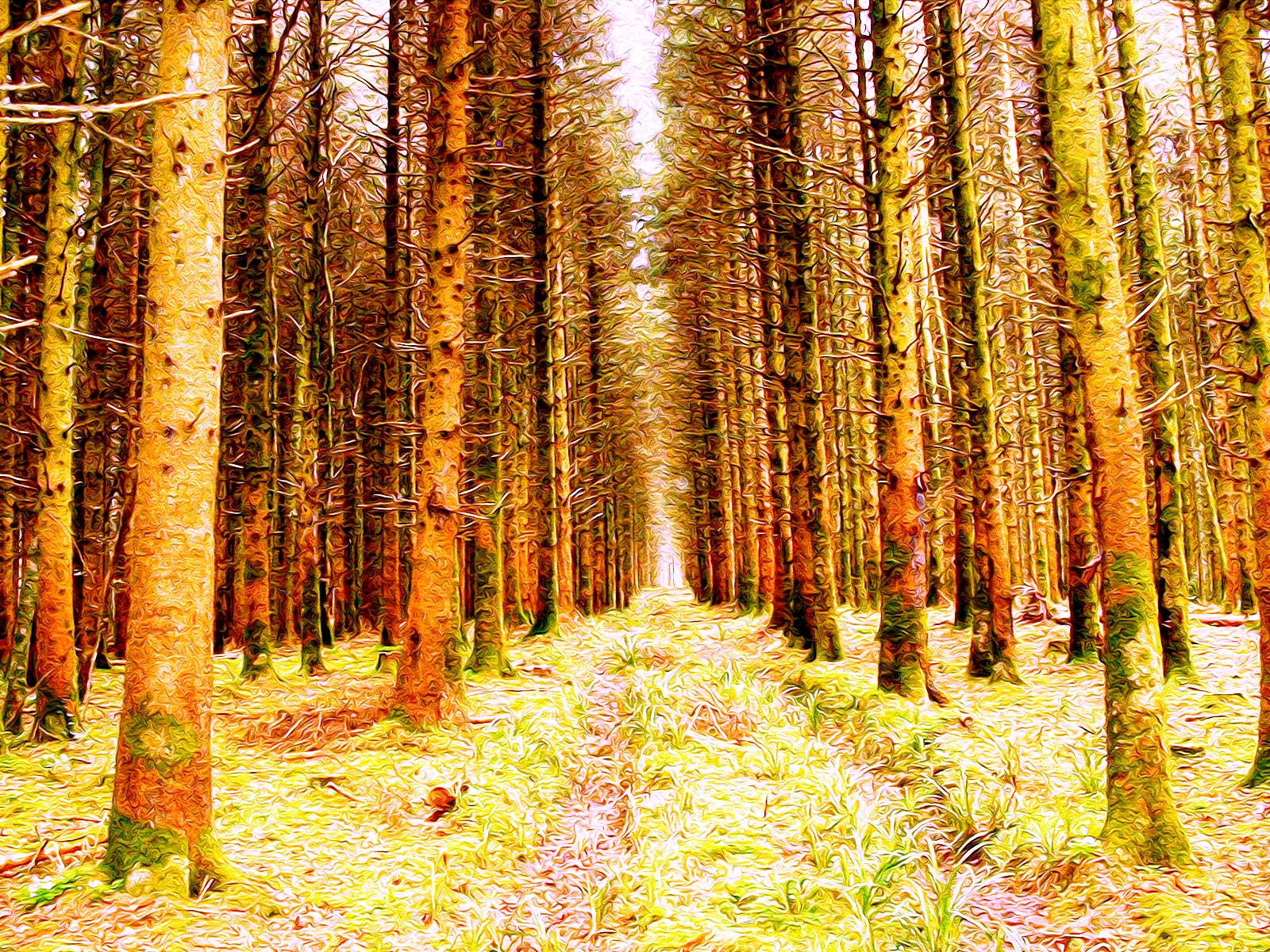 Bosque de pinos en el norte de Irlanda
English info – Free illustrations
Pine Forest in Northern Ireland
Illustration with trees that have tall slender trunks and dead branches. Winter in the woods of Northern Ireland. Two versions with greens and ochres. Forest landscape with pine trees.
Français info – Artwork gratuit
Forêt des Pins en Irlande du Nord
Illustration avec de grands arbres tronc élancé et des branches mortes. Hiver dans les bois de l'Irlande du Nord. Deux versions avec des verts et d'ocres. Paysage de la forêt de pins.