Hermosa ilustración con las grandes montañas nevadas del Himalaya creada con un estilo expresionista y efecto de pintura al óleo
Esta pintura digital la realicé en septiembre de 2013. Es un experimento de pintura con el ordenador.
Las formas geométricas y duras de la montaña destacan en la composición. Los colores son fríos, azules, blancos y negros. Un gran contraste de luz entre las sombras y las luces también aporta expresionismo a la pintura.
Las pinceladas simulan pinceles gruesos y con empaste de pintura.
Descarga la ilustración para diseño gráfico en formato JPG. Ilustraciones libres de derechos de autor. Creaciones de Cristina Alejos.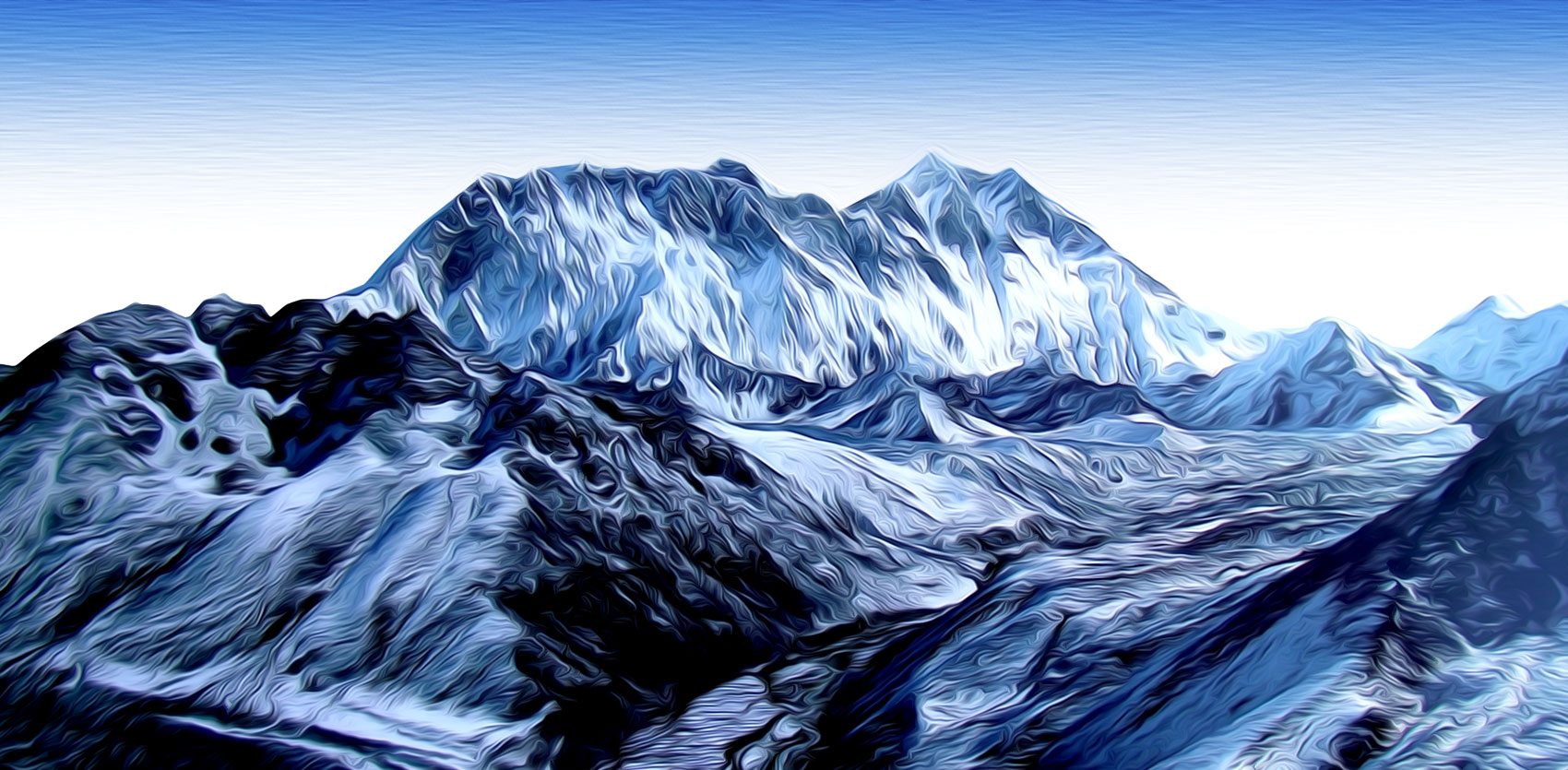 Pintura digital de estilo expresionista con las formas rocosas y la nieve en el monte Himalaya, el más grande del mundo. Las rudas formas de la gran montaña destacan con estas gruesas pinceladas.
---
English info – Free illustrations
The Himalayan mountain – illustration expressionist
Beautiful illustration featuring the great snow-capped mountains of the Himalayas created with an expressionist style and oil painting effect. I did this digital painting in September 2013. It is a painting experiment with the computer. The hard, geometric shapes of the mountain stand out in the composition. The colors are cold, blue, white and black. A great contrast of light between the shadows and the lights also brings expressionism to the painting. The brush strokes simulate thick, paint-filled brushes. Download the illustration for graphic design in JPG format. Royalty-free illustrations. Cristina Alejos creations.
Français info – Artwork gratuit
La montagne de l'Himalaya – illustration expressionniste
Belle illustration représentant les grandes montagnes enneigées de l'Himalaya créées avec un style expressionniste et un effet de peinture à l'huile. J'ai fait cette peinture numérique en septembre 2013. C'est une expérience de peinture avec l'ordinateur. Les formes géométriques et dures de la montagne ressortent de la composition. Les couleurs sont froides, bleues, blanches et noires. Un grand contraste de lumière entre les ombres et les lumières apporte également de l'expressionnisme à la peinture. Les coups de pinceau simulent des pinceaux épais et remplis de peinture. Téléchargez l'illustration pour la conception graphique au format JPG. Illustrations libres de droits. Créations Cristina Alejos.