Colección dibujos Arte azteca. Ilustración de un mago o brujo
Ilustración de la figura en movimiento de un personaje bailarín Azteca que podría ser un mago o un brujo
Dibujo precolombino con el estilo del arte azteca donde la figura está bailando o realiza un ritual mágico. El personaje va vestido con los accesorios del estilo azteca. Los brazos, las piernas y la cabeza son vistos de perfil y completos. Ilustración en blanco y negro con gruesas líneas de dibujo.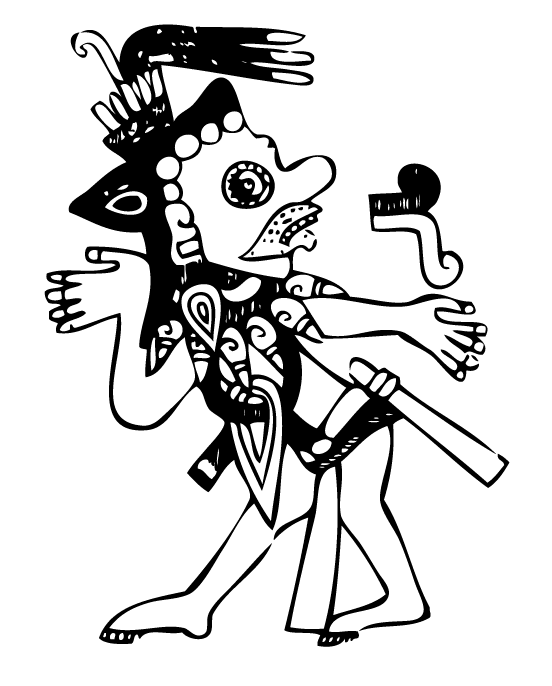 English info
Aztec dancer illustration
Drawing with the pre-Columbian Aztec art style where the figure is dancing, with arms, legs and head in profile and complete. Black and white illustration drawing with thick lines.
Français info
Illustration d'un danseur aztèque
Dessin avec le style art précolombien Aztèque où le chiffre danse, avec les bras, les jambres et la tête de profil. Dessin d'illustration en noir et blanc avec des lignes épaisses.