Colección dibujos Arte azteca. Ilustración del Dios azteca Xiuhtecuhtli
Dios o espíritu del fuego y el calor
Xiuhtecuhtli también llamado Huehuetéotl (dios viejo) es el dios azteca del fuego y el calor. Se representa con el aspecto de un hombre anciano. Esta ilustración o grafismo original del arte azteca muestra el rostro del dios de perfil y con trazos negros y blancos.
El dibujo o grafismo azteca sorprende por su fuerza expresiva y naturalidad en la representación. Es un diseño gráfico del rostro anciano del dios de modo que con unos cuantos trazos se representa su nariz, la boca, las arrugas de la frente y bajo los ojos, las orejas y el pelo. Manchas negras con espacios en blanco que configuran la imagen del hombre anciano, dios del fuego.
Descarga la ilustración para diseño gráfico en formato SVG editable. Ilustraciones libres de derechos de autor. Creaciones de Cristina Alejos.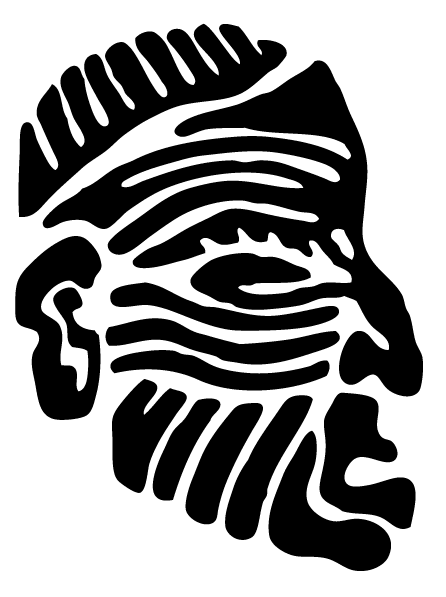 English info
Aztec god of fire
Xiuhtecuhtli also called Huehueteotl (old god) is the Aztec god of fire and heat. It is represented with the look of an old man. This illustration of Aztec art shows the face of God in profile with black lines and white.
Français info
Dieu aztèque du feu
Xiuhtecuhtli également appelé Huehueteotl (ancien dieu) est le dieu aztèque du feu et de la chaleur. Il est représenté sous la forme d'un vieil homme. Cette illustration de l'art aztèque montre le visage de Dieu de profil avec des lignes noires et blanches.