Colección dibujos Arte azteca. Ilustración de un bailarín o un hombre haciendo un ritual mágico
Ilustración con un bailarín Azteca
Dibujo precolombino de una persona bailando. La figura del hombre puede representar también un ritual mágico. El personaje de la ilustración muestra la indumentaria azteca. La posición de la figura es de perfil de modo que se pueden ver sus brazos, piernas y cabeza completos. Un original dibujo precolombino del arte Azteca.
Descarga la ilustración para diseño gráfico en formato SVG editable. Ilustraciones libres de derechos de autor. Creaciones de Cristina Alejos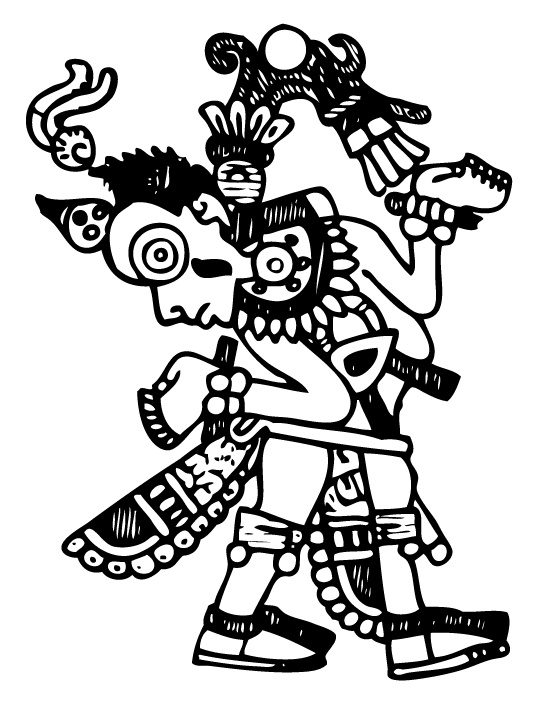 English info
Aztec dancer illustration
Aztec drawing of a person dancing. The design of the figure shows the Aztec clothing. The position of the figure is in profile so you can see his arms, legs and head full. An original drawing of pre-Columbian Aztec art.
Français info
Illustration d'un danseur aztèque
Pré-colombienne dessin d'une personne qui danse. La conception de la figure montre le vêtement aztèque. La position de la figure est de profil afin que vous puissiez voir ses bras, les jambes et la tête pleine. Un dessin original de l'art précolombien aztèque.