Colección dibujos Arte azteca. Ilustración de una mano
Un diseño a base de líneas negras que representan una mano con los cinco dedos. El interior de la palma de la mano tiene un dibujo lineal con una espiral. Un precioso dibujo del antiguo arte azteca que bien podría ser un moderno diseño gráfico.
Descarga la ilustración para diseño gráfico en formato SVG editable. Ilustraciones libres de derechos de autor. Creaciones de Cristina Alejos.
Sello del arte azteca, dibujo de la palma de una mano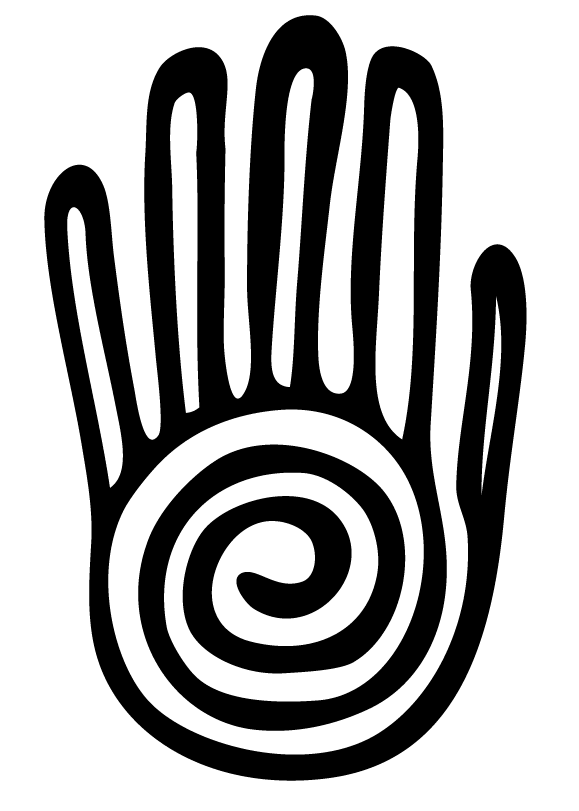 English info
Drawing of a hand on a seal of Aztec art
A design based on black and white lines that represent a hand with five fingers. Inside the palm there is a line drawing with a spiral. A beautiful picture of the ancient Aztec art that looks like a modern graphic design.
Français info
Dessin d'une main sur un joint d'étanchéité de l'art aztèque
Un design aux lignes noires et blanches, représentent une main avec cinq doigts. L'intérieur de la paume a un dessin avec une spirale. Une belle image de l'art aztèque antique, pourrait bien être une conception graphique moderne.