Descargar la ilustración para diseño gráfico en formato JPG. Ilustraciones libres de derechos de autor. Creaciones de Cristina Alejos
Ilustración El tiempo vuela 
Ilustración con colores azules, naranjas, blanco y negro de un reloj de mano antiguo. En el fondo hay una esfera circular y los números del 0 al 9 distribuidos por el espacio. La ilustración pretende expresar el paso del tiempo, la medición del tiempo con números y la expresión "el tiempo vuela".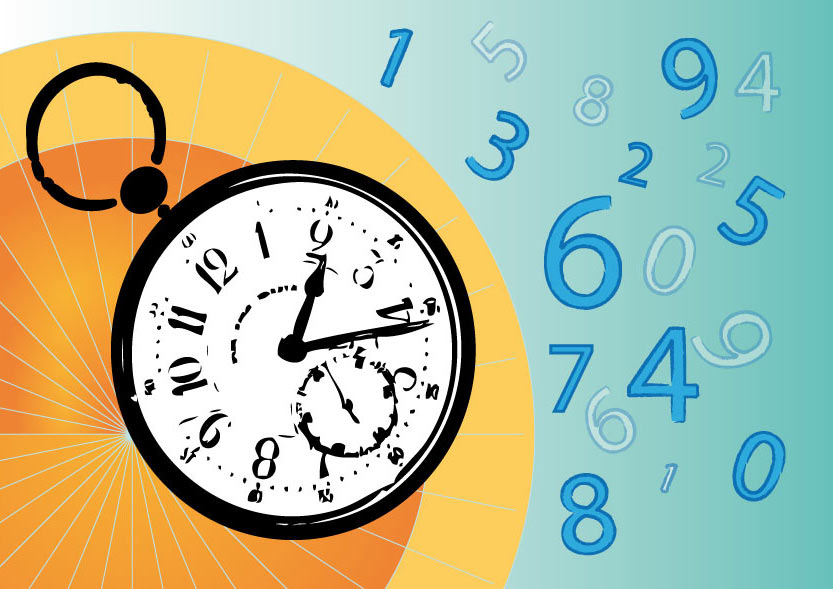 English info
Time flies Illustration
Illustration with blue, orange, white and black hand of an old clock. At the bottom is a round face and numbers 0 through 9 distributed through space. The illustration tries to express time goes, the time measurement with numbers and the expression "time flies"
Français info
Le temps passe vite – Illustration
Illustration avec bleu, orange, blanc et noir d'une vieille horloge. En bas se trouve un visage rond et chiffres de 0 à 9 répartis à travers l'espace. L'illustration est destinée à exprimer le passage du temps, la mesure du temps avec des chiffres et l'expression "le temps passe vite".