Descargar la ilustración para diseño gráfico en formato JPG. Ilustraciones libres de derechos de autor. Creaciones de Cristina
Composición fotográfica con tres cartas: dama de corazones, caballero de corazones y as de corazones. Cada carta con la ilustración de su figura que ocupa toda la carta.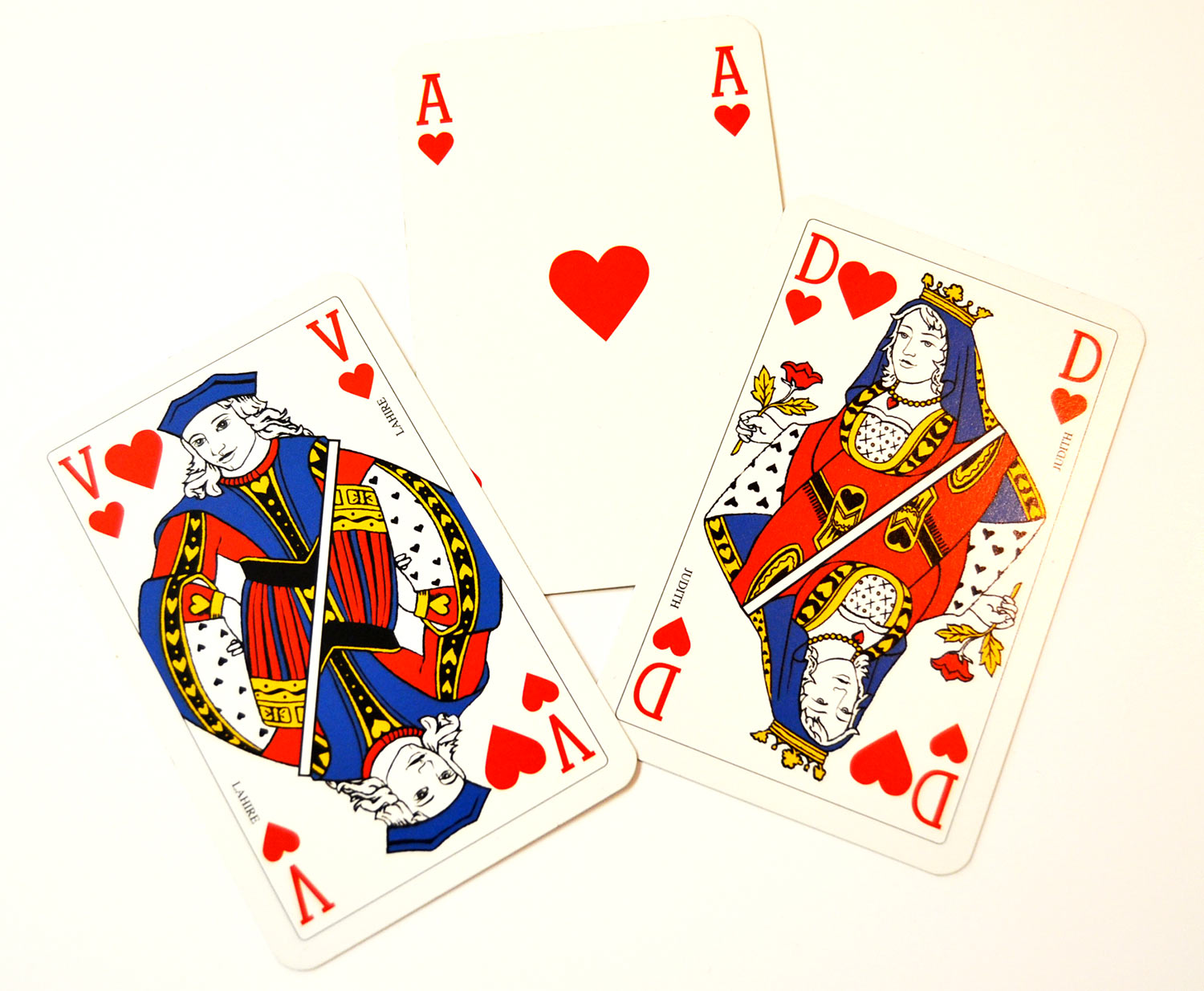 Cartas Baraja inglesa – As, Dama y Caballero de corazones
English info – Free illustrations
English Playing card – Ace, ladies, gentelman of hearts
Photographic composition with three cards: queen of hearts, knight of hearts and ace of hearts. Each card with illustration of the figure which occupies the entire card.
Français info – Artwork gratuit
Anglais Cards – As, dames, chevalier du coeurs
Composition photographique avec trois cartes: reine des coeurs, chevalier de coeurs et as de cœur. Chaque carte avec l'illustration de la figure qui occupe toute la card.