Descargar la ilustración para diseño gráfico en formato vectorial. Ilustraciones libres de derechos de autor. Creaciones de Cristina
Joven mujer africana con trenzas pequeñas
Dibujo en blanco y negro de una mujer joven africana. Su cabello negro está peinado con largar y finas trenzas. Rostro femenino con los rasgos africanos, grandes labios y ojos algo rasgados.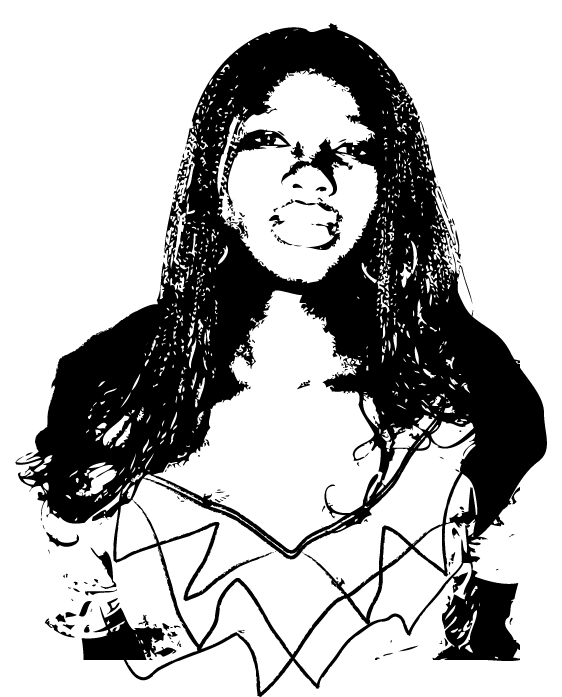 Versión en color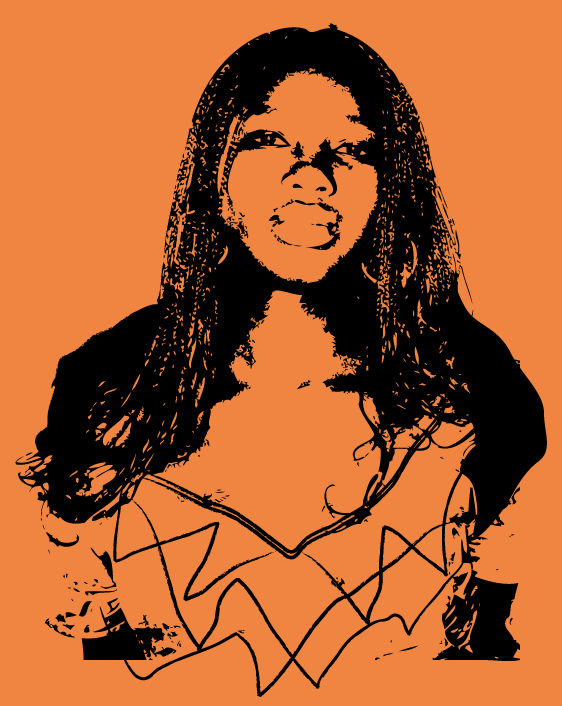 English info
Young African woman with small braids in her hair
Black and white drawing of a young African woman. His black hair is combed largar and thin braids. Female face with African features, large lips and eyes somewhat torn.
Français info
Jeune femme africaine avec petites tresses
Dessin noir et blanc d'une jeune femme africaine. Ses cheveux noirs sont coiffés tresses largar et mince. Visage de femme avec des caractéristiques africaines, les lèvres et les yeux grands un peu déchiré.