Ilustración y silueta de un joven niño de raza negra
Rostro de un niño africano
Primer plano de un niño negro. En su rostro podemos ver sus ojos y boca pintados en blanco. Contraste de color entre el blanco de las luces y su piel negra. Ilustración sencilla con la cara del infante.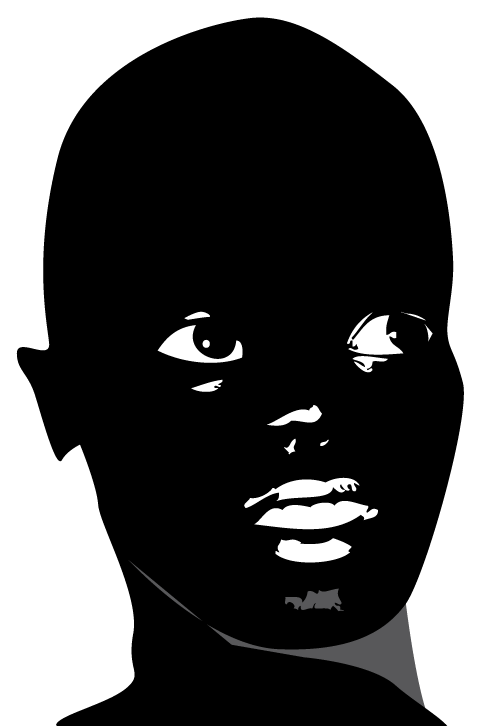 English info
Face of an African child
Close up of a black child. In his face we can see his eyes and mouth painted white. Color contrast between the white lights and black leather. Simple illustration with the infant's face.
Français info
Visage d'un enfant africain
Gros plan d'une enfant noir. Dans son visage on peut voir ses yeux et la bouche peinte en blanc. Contraste entre la couleur des lumières blanches et cuir noir. Illustration simple avec le visage du bébé.