Colección dibujos Arte azteca. Ilustración de un sello antiguo de la época de los aztecas
Marca personal del antiguo arte azteca. Un diseño con un buo de gran rostro con ojos y boca aullando. Las alas con plumas dibujadas. Trazos rotundos y fuertes formas diseñadas en el arte de la sociedad azteca. Figura muy original creada para identificarse.
Descarga la ilustración para diseño gráfico en formato SVG editable. Ilustraciones libres de derechos de autor. Creaciones de Cristina Alejos.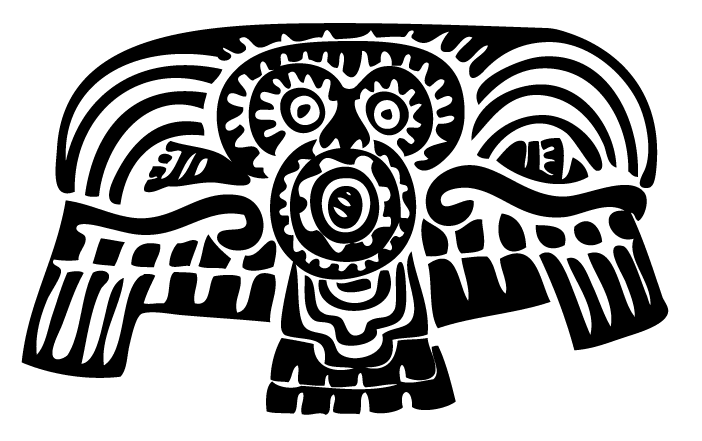 English info
Hallmark of Aztec art – at Teotihuacan
Personal brand of ancient Aztec art. An owl design with a large face with eyes and mouth howling. The feathered wings drawn. Resounding strokes and strong shapes designed in the art of Aztec society. Very original figure created for identification.
Français info
Marque d´identité de l'art aztèque – à Teotihuacan
Marque personnelle de l'art aztèque. Une conception de hibou avec un grand visage avec les yeux et la bouche hurlante. Les ailes de plumes établi. Coups retentissants et des formes solides conçus dans l'art de la société aztèque. Chiffre très originale créée pour l'identification.