Colección dibujos Arte azteca. Ilustración de un pájaro volando
Sello de identidad para un guerrero azteca
Estampa, marca o sello de identidad de un guerrero de la antigua sociedad azteca. El diseño contiene la forma de un pájaro volando con sus alas extendidas y la cola. En el centro del dibujo unas líneas blancas configuran circulos con un punto en el centro. Una ilustración sencilla y que parece un moderno diseño gráfico.
Descarga la ilustración para diseño gráfico en formato SVG editable. Ilustraciones libres de derechos de autor. Creaciones de Cristina Alejos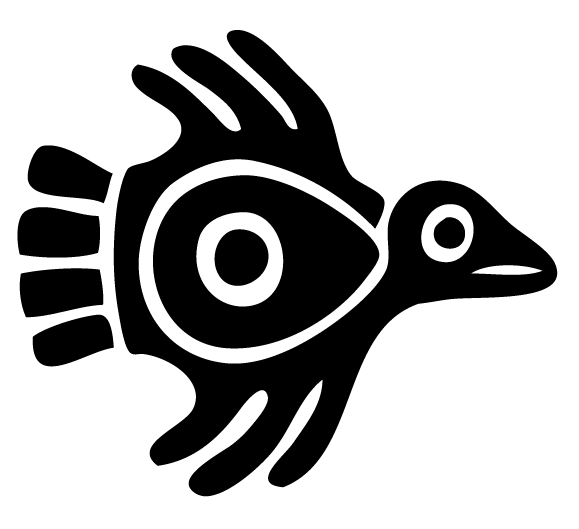 English info
Seal of an Aztec warrior
Stamp, mark or hallmark of a warrior of the ancient Aztec society. The design contains the form of a flying bird with outstretched wings and tail. In the center of the drawing white lines configured circles with a dot in the center. A simple illustration that looks like a modern graphic design.
Français info
Sceau d'un guerrier aztèque
Stamp ou marque distinctive d'un guerrier de l'ancienne société aztèque. La conception contient la forme d'un oiseau qui vole avec les ailes déployées et la queue. Dans le centre du dessin des lignes blanches configuré cercles avec un point au centre. Une illustration simple qui ressemble à une conception graphique moderne.