Colección dibujos Arte azteca. Ilustración de un pájaro
Sello de identidad creado con una figura azteca que tiene cabeza de pájaro
Ilustración de una figura de pie con cabeza de pájaro. Vista de perfil con el pico y un gran ojo formado por un círculo blanco. La figura está diseñada con unas alas que son como brazos y dos patas. Diseño de un sello azteca en blanco y negro.
Descarga la ilustración para diseño gráfico en formato SVG editable. Ilustraciones libres de derechos de autor. Creaciones de Cristina Alejos.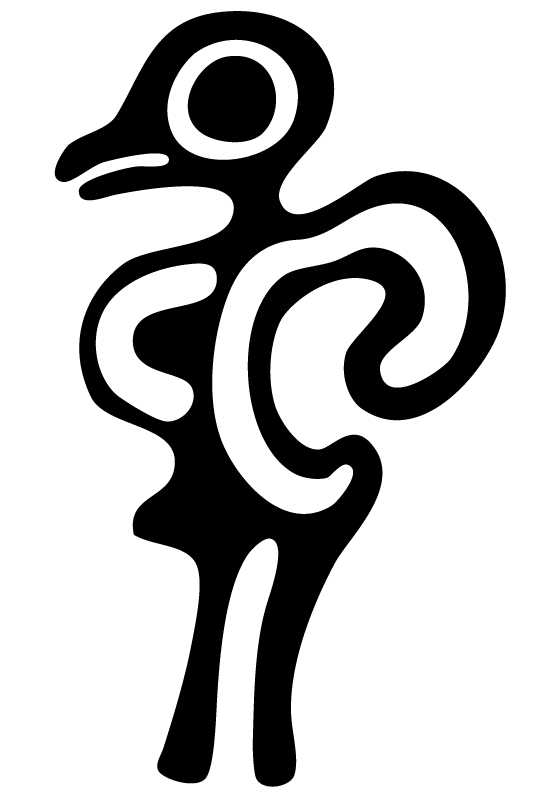 English info
Seal of un Aztec figure with a bird's head
Illustration of a standing figure with bird's head. Seen in profile with the peak and a large eye formed by a white circle. The figure is designed with wings that are like arms and two legs. Design of a Aztec black and black stamp.
Français info
Sceau d´une figure aztèque avec une tête d'oiseau
Illustration d'une figure debout avec la tête d'oiseau. Vu de profil, avec un pic et un grand œil formé par un cercle blanc. La figure est conçu avec des ailes qui sont comme des bras et des jambes. Conception d'un timbre aztèque blanc et noir .