Colección dibujos Arte azteca. Ilustración de un pájaro, diseño gráfico de la civilización azteca
Diseño gráfico de un sello de identidad con forma de ave
Diseño de un sello de identidad creado en el antiguo arte azteca. El dibujo contiene la forma de un ave con pico, patas, un gran ojo redondo y plumas alrededor. El increíble diseño contiene además una espiral creada con una lineal blanca dibujada en el cuerpo del pájaro. 
Descarga la ilustración para diseño gráfico en formato SVG editable. Ilustraciones libres de derechos de autor. Creaciones de Cristina Alejos.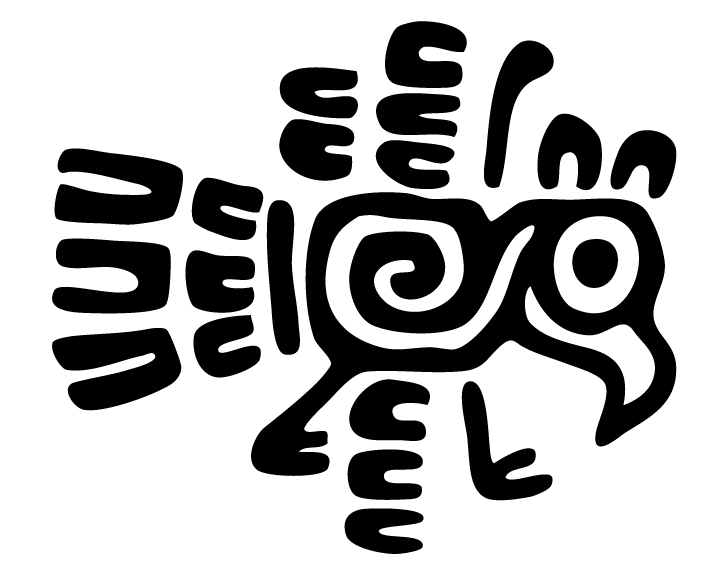 English info
Drawing of a bird as a stamp or seal of Aztec art
Design a stamp of identity created in ancient Aztec art. The drawing contains the shape of a bird beak, legs, large round eyes and feathers. The incredible design also contains a spiral created with a white line drawn on the body of the bird.
Français info
Dessin d'un oiseau comme un timbre ou le sceau de l'art aztèque
Concevoir un timbre de l'identité créée dans l'art aztèque. Le dessin contient la forme d'un bec d'oiseau, les jambes, de grands yeux ronds et de plumes. La conception incroyable contient également une spirale fabriqué à partir d'une ligne blanche tracée sur le corps de l'oiseau.