Colección dibujos Arte azteca. Diseño gráfico azteca para un sello de identidad
Sello Dios del viento, Ehécatl
Marca o sello de identidad de una persona en la antigua sociedad azteca. El dios del viento es representado como una máscara con un pico. Original dibujo azteca con formas redondeadas, líneas y huecos, configurando un símbolo personal.
Descarga la ilustración para diseño gráfico en formato SVG editable. Ilustraciones libres de derechos de autor. Creaciones de Cristina Alejos.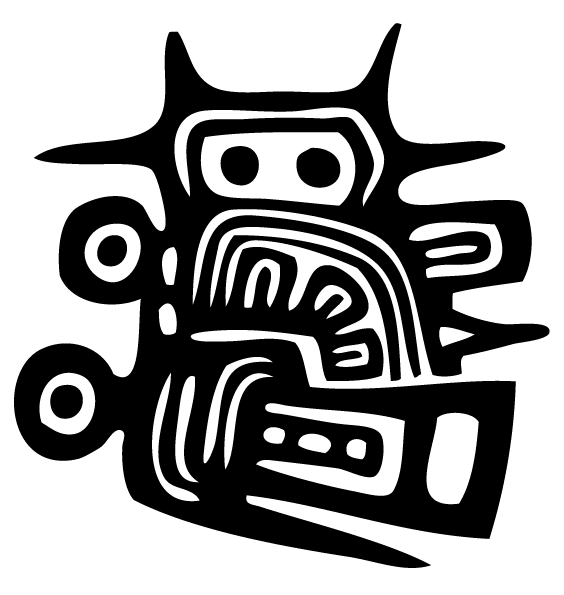 English info
Seal Aztec god of wind, Ehécatl
Mark or seal of a person's identity in ancient Aztec society. The wind god is represented as a mask with a beak. Original drawing Aztec with rounded shapes, lines and holes, forming a personal symbol.
Français info
Sceller dieu aztèque du vent, Ehécatl
Mark ou le sceau de l'identité d'une personne dans la société aztèque. Le dieu du vent est représenté comme un masque avec un bec. Dessin original aztèque avec des formes arrondies, des lignes et des trous, formant un symbole personnel.