Ilustración con la verdadera casa donde vivió William Shakespeare. Casa tradicional inglesa
Esta ilustración es un dibujo en blanco y negro. La casa tiene un estilo inglés tradicional. Casa con tejados. Estructuras de madera. Es un bonito contraste de formas. En el exterior hay macetas con flores.
Dibujo de la casa de Shakespeare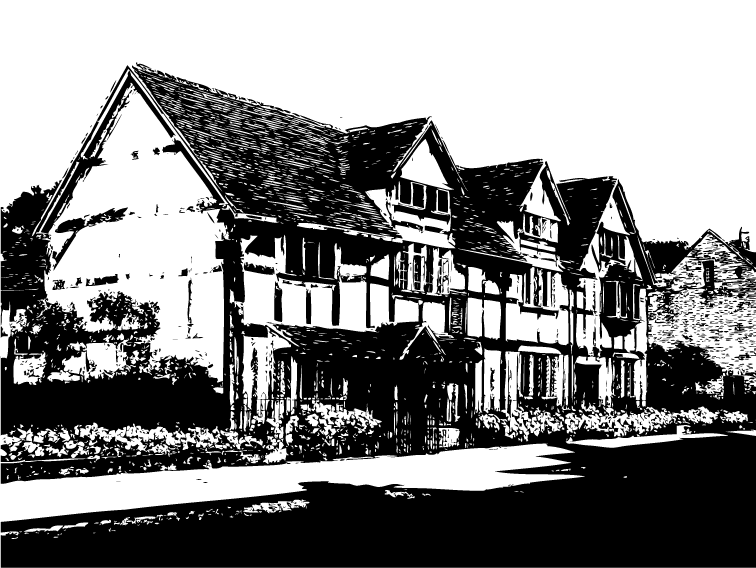 English info – Free illustrations
Shakespeare´s house
Illustration with the real house where William Shakespeare lived. Traditional english house
This illustration is a black and white drawing. The house has a traditional English style. House with roofs. Wooden structures. It is a nice contrast of forms. Outside there are flower pots.
Français info – Artwork gratuit
La maison de Shakespeare
Illustration avec la vraie maison où vivait William Shakespeare. Maison anglaise traditionnelle
Cette illustration est un dessin en noir et blanc. La maison a un style anglais traditionnel. Maison avec toits. Structures en bois. C'est un joli contraste de formes. Dehors, il y a des pots de fleurs.