Colección dibujos Arte azteca. Ilustración del Dios Azteca de la vida, Tezcatlipoca
Dios creador de la vida junto con Quetzalcóatl. ES señor del cielo y de la tierra, fuente de vida, origen del poder y la felicidad, omnipresente, fuerte e invisible. El dibujo representa la figura del dios de perfil. De piel negra, tiene una franja blanca en el rostro. Carga, a sus espaldas, sus útiles y armas, además de su característico traje. Dibujo en blanco y negro.
Descarga la ilustración para diseño gráfico en formato SVG editable. Ilustraciones libres de derechos de autor. Creaciones de Cristina Alejos.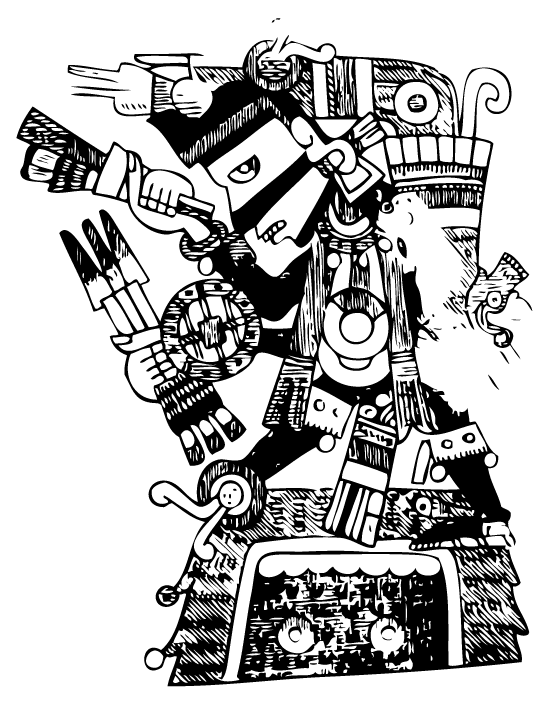 Dibujo con lineas limpias – formato GIF
Dibujo con colores – Formato PNG
English info
Aztec god Tezcatlipoca
God who is the creator of life with Quetzalcoatl. The drawing depicts the figure of the god in profile. Black leather, has a white stripe on his face. He has their tools and weapons, as well as his trademark suit.
Français info
Dieu aztèque Tezcatlipoca
Dieu créateur de la vie avec Quetzalcoatl. Le dessin représente la figure du dieu dans le profil. Cuir noir, a une bande blanche sur son visage. Il va avec ses outils et armes.